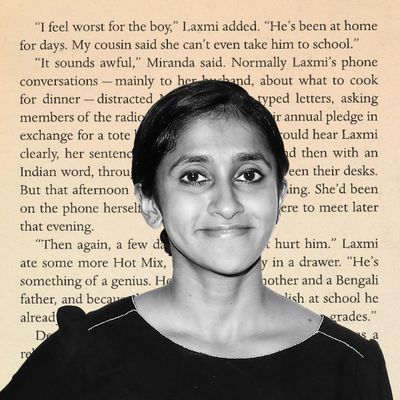 In Reading Women, the Cut talks to women who interest us about the books by women that transformed the way they think.
I read Interpreter of Maladies by Jhumpa Lahiri when it first came out, when I was in high school. It's a set of short stories about Indians and Indian Americans who are trapped in some way, either between two cultures, or in some other way in their lives. It fleshed out a lot of the struggles I'd been having in my own life, and gave voice to the conflict I felt as an Indian American growing up between two different cultures. I felt like I had to choose between being more American, or being more Indian. I felt like I was a little bit of both, and didn't necessarily fully identify with either.
I remember one story about a family living in the United States and visiting India, and standing out even though that's where they're from. That idea of being an outsider even when you're supposedly in the place you came from was something that stuck with me.
Lahiri's characters give so much depth to the ability to exist in that gap. I think seeing that gave me more freedom to embrace that dichotomy. In my own comedy, I don't necessarily talk a lot about my background or upbringing, but I do feel like that book gave me license to be like, Your story is your story. You don't have to force yourself into an existing narrative or paradigm. You can own whatever experience is your own.
It's uniquely yours.
If you buy something through our links, New York may earn an affiliate commission.