At Paris Fashion Week on Friday, A.P.C. showed a leather waist bag in its spring 2018 collection that looked awfully familiar …
No, it wasn't like the fanny packs we've been seeing all over New York City lately. (Although A.P.C. designer Jean Touitou did do a very French version of one using a belt and a clutch.) It was just as practical-looking, though. Like you'd just tied a plastic bag to your waist …
That's it! Mon dieu, Leonardo DiCaprio's makeshift waist bag made it all the way to Paris Fashion Week.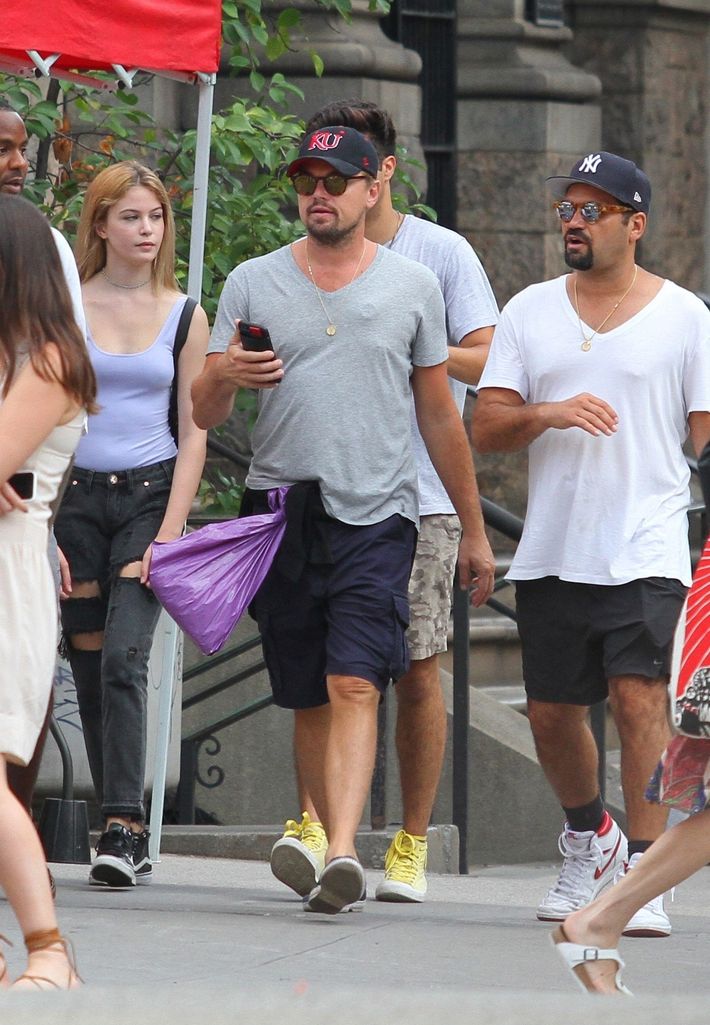 Honestly, we're not surprised. Leonardo DiCaprio is a fashion icon when it comes to not giving a fuck about fashion. And that's generally A.P.C.'s attitude as well. They both take pride in stubbornly doing their own thing. In fact, A.P.C. put the word "stubborness" on a tote bag this season (next to "radicalism").
We have a hunch that Touitou and DiCaprio have never met, but maybe now they have a reason to. Clearly, they're on the same page. Never change, guys.