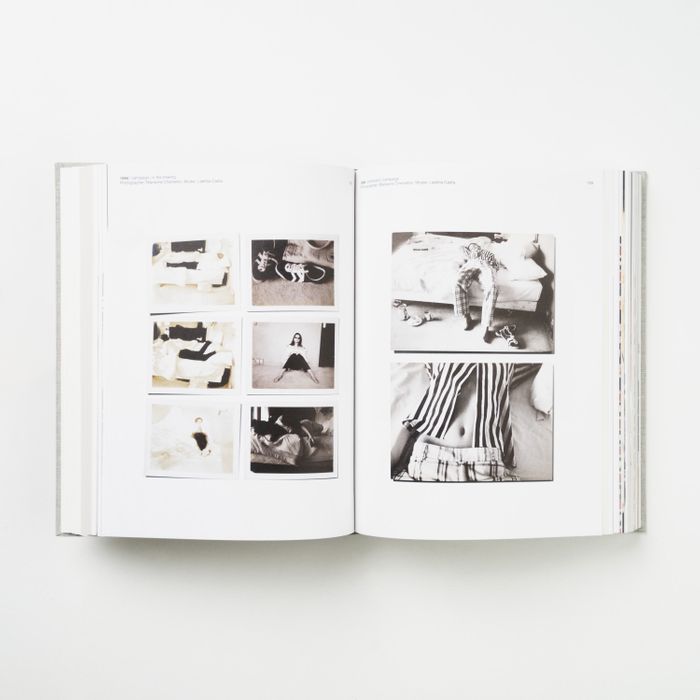 Photo: Nicolas Louis/A.P.C.
In the introduction of his new book, A.P.C. Transmission, designer Jean Touitou references Kant and promises the 500-page tome will explain what his "obviously not story telling clothes" mean. Through collages, text, and a meticulous catalogue, he provides detailed context of the brand's sack dresses, immaculately tailored coats, and ads featuring pompadours and billy goats.
"When I try to define my craft, what it is that I do, I start to think that I developed something that's also my own expression tool. This tool is A.P.C.," Touitou writes. The book is divided into three sections (though Touitou invites readers to enjoy them in any particular order): the first is collages, the second is text, and the third is a catalogue. "I would say that 1 explains 3, and then 2 is just wording 3," Touitou explains.
The book is filled with memorable gems including Touitou's Sorbonne student ID, Polaroids of models, a framed portrait of Jesus, and a full-page photo of a Rolodex titled "Jack is bad." It's being sold alongside two new T-shirts, one featuring the title of the book, the other, a portrait of Touitou.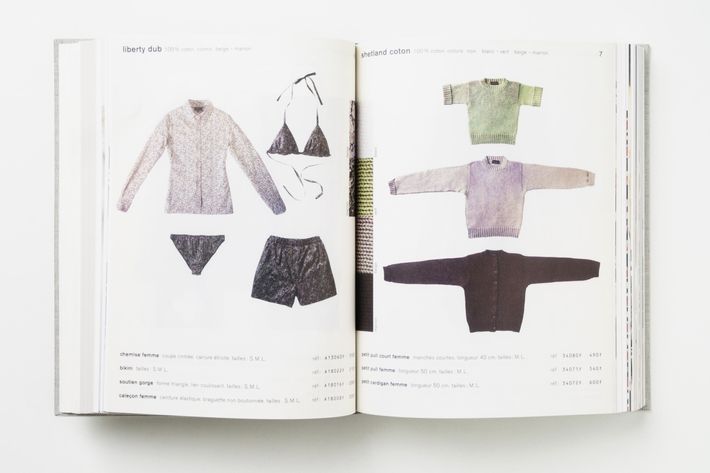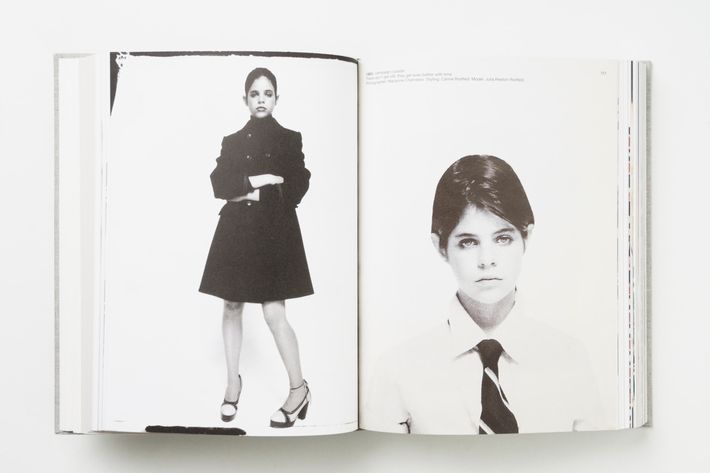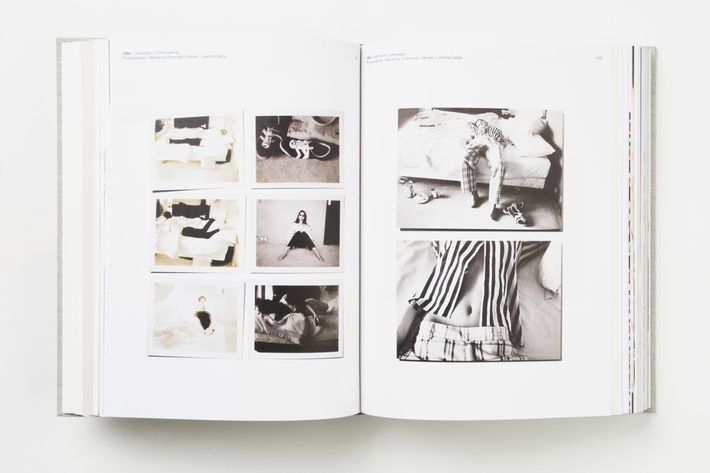 If you buy something through our links, New York may earn an affiliate commission.