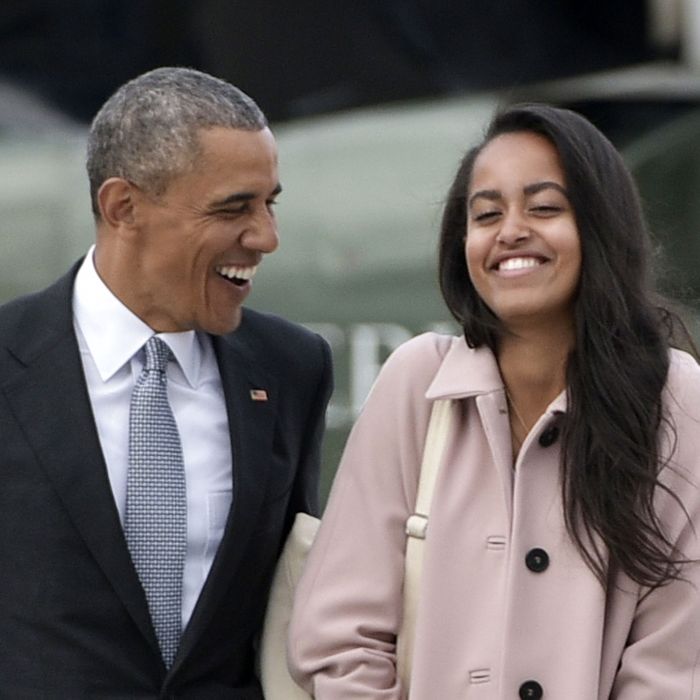 Barack and Malia Obama.
Photo: MANDEL NGAN/AFP/Getty Images
Former president Barack Obama was in Delaware on Monday at an event for the Beau Biden Foundation for the Protection of Children, when he shared a sweet anecdote about dropping his older daughter, Malia, off at Harvard last month.
"For those of us who have daughters, it just happens fast," Obama said while standing with former vice-president Joe Biden at the event, as seen in a video posted by WDEL. "I dropped off Malia at college, and I was saying to Joe and Jill that it was a little bit like open-heart surgery."
The newfound street-style star continued, "I was proud that I did not cry in front of her but on the way back, the secret service was looking straight ahead pretending they weren't hearing me as I sniffled and blew my nose. It was rough."
Classic dad move.