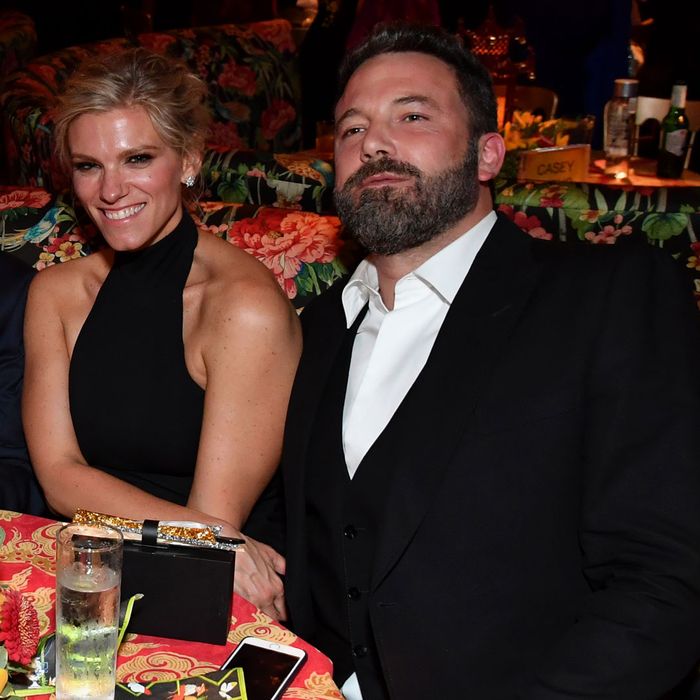 Curb Your Enthusiasm
meets the Affleck-Shookus relationship.
Photo: Jeff Kravitz/FilmMagic
Just one week after a romantic It-related date night, Ben Affleck joined his girlfriend Lindsay Shookus at the 2017 Emmys on Sunday — their first awards show appearance as a couple after months (or as several outlets report, years) of iced-coffee outings.
Shookus attended the Emmys as a producer on Saturday Night Live, and she appeared onstage with the SNL team as they accepted the award for outstanding variety sketch series. Affleck was apparently there as her plus-one. The pair skipped the red carpet but put on an otherwise relationship-y display as they sat together during the show and later posed for a picture with Larry David and Jeff Garlin of Curb Your Enthusiasm.
No word on whether Affleck and Shookus paired their formal attire with dress bomber jackets — their outfit staples — after the show.