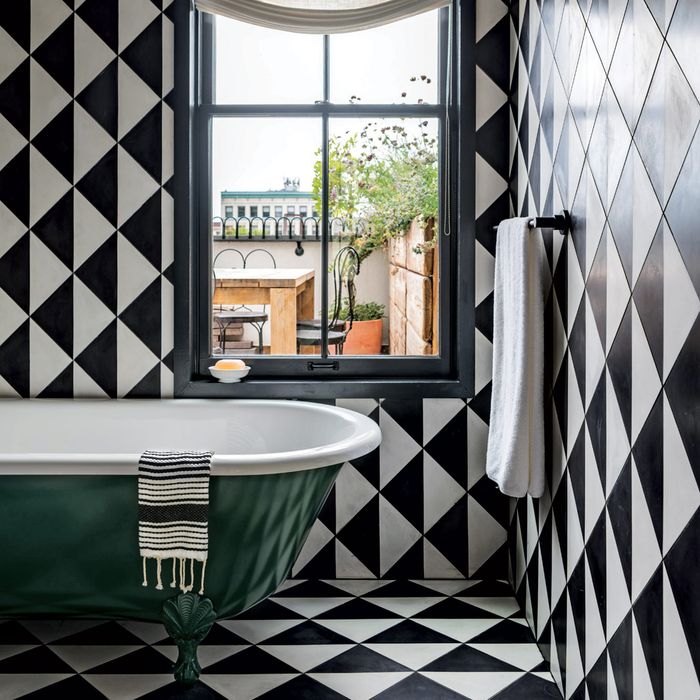 Get It Together is your weekly guide to organizing your entire life.
So your desk is spotless and your wardrobe looks as if Marie Kondo herself came to tidy up. But what about your bathroom? If you live in a tiny apartment, chances are your medicine cabinet is bursting at the seams between your ten-step Korean skin-care routine and the piles of makeup you've amassed over the years. The easiest way to get it all in order: Pretend you're being photographed for the Top Shelf feature on Into the Gloss and organize all of those products in dedicated containers. From acrylic trays to shower caddies, here are 14 things to make your bathroom as neat as your closet.
An Adjustable Shower Caddy
Make the most out of your shower stall with a caddy that can expand to accommodate bottles of any size. This one also has slots for your electric toothbrush, face brush, and other gadgets.
Instagram-Friendly Acrylic Trays
No Top Shelf is complete without several of these.
Yes, everyone loves using empty Diptyque candles for storage, but if you don't want to chip residue out of the glass, these are a chic alternative.
Sapphire blue is way more eye-catching than standard clear glass.
Never dig a cotton round out of a crumpled plastic bag again.
Organize Your Makeup Brushes, Option 1
Use the slots on this toothbrush holder to keep your brushes in place. Have too many? Ditch the lid but keep the pretty pink glass container.
Organize Your Makeup Brushes, Option 2
Pink not for you? Try sleek black instead.
If You Buy Hand Soap in Bulk
Decant it into this smoky glass dispenser.
No Medicine Cabinet? Use Your Walls
Keep your most often-used products and a face towel within arm's reach.
A place for all of your towels, toilet paper, and tampons.
If You're Not Handy and Tight on Space
Can't drill into your walls and don't have much room? Place this on top of your toilet tank for extra storage.
Streamline Your Hair Routine
The hooks on the back keep your cords in order, while the heat-safe silicone pad on the bottom means you can leave your iron to cool after you're done.
If You're a Product Hoarder
Because you can't pass up a beauty sale, these stacking drawers will keep your collection stowed away.
If you buy something through our links, New York may earn an affiliate commission.