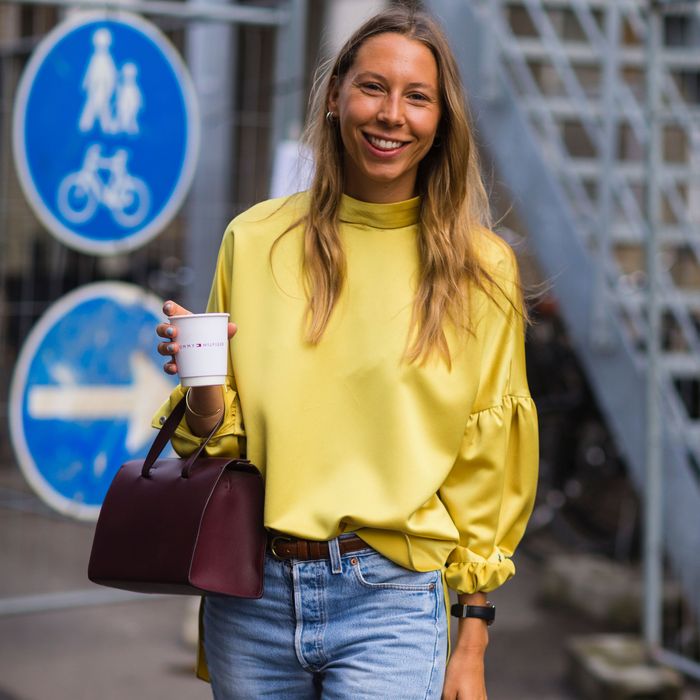 Photo: Nabile Quenum/Nabile Quenum
Getting dressed for work shouldn't be a bore. Welcome to Business Casual— here to make your weekdays easier.
Fall is full of pleasing textures: nubby wool coats, soft cashmere sweaters, buttery leather jackets. In that rotation should be a silky top, too. In colors like bright pink, red, or aqua, a delicate top will perk up your mood as the days grow shorter and sunshine becomes more limited. Wear one under a blazer now, then add more layers once the temperature drops. The best part? You can get one for well under $100. Shop our favorites below.
The One in the Color of the Season
If you don't wear red head to toe, a little still goes a long way.
The One for Those Who Still Love Pink
The color is soft enough to be unobtrusive in most office situations.
The One to Get If You Really Love Fall
If a soothing cup of hot chocolate could be a top, this would be it.
Photo: QQ
For those who refuse to wear color.
The One If You're Mourning Summer's End
Stand out in a sea of cold-weather neutrals.
If you buy something through our links, New York may earn an affiliate commission.