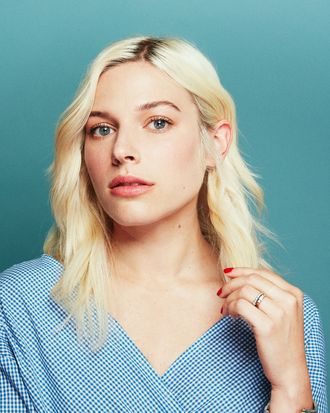 Photo: Katie Thompson. Photo Editor: Biel Parklee.
Lisa DeTemple didn't always have baby blonde hair. The RealReal luxury consultant's natural color is an ashy brown that she's dyed every six weeks — for years. It's nothing short of a miracle that her hair has stayed healthy and thick. How does she do it? For one, she doesn't use shampoo. Below, DeTemple explains.
In my shower you'll find: Hairstory's New Wash and Bumble and Bumble's Super Rich Conditioner.
I wash my hair: once or twice a week. My hair is not oily and it's not good to wash your hair that much!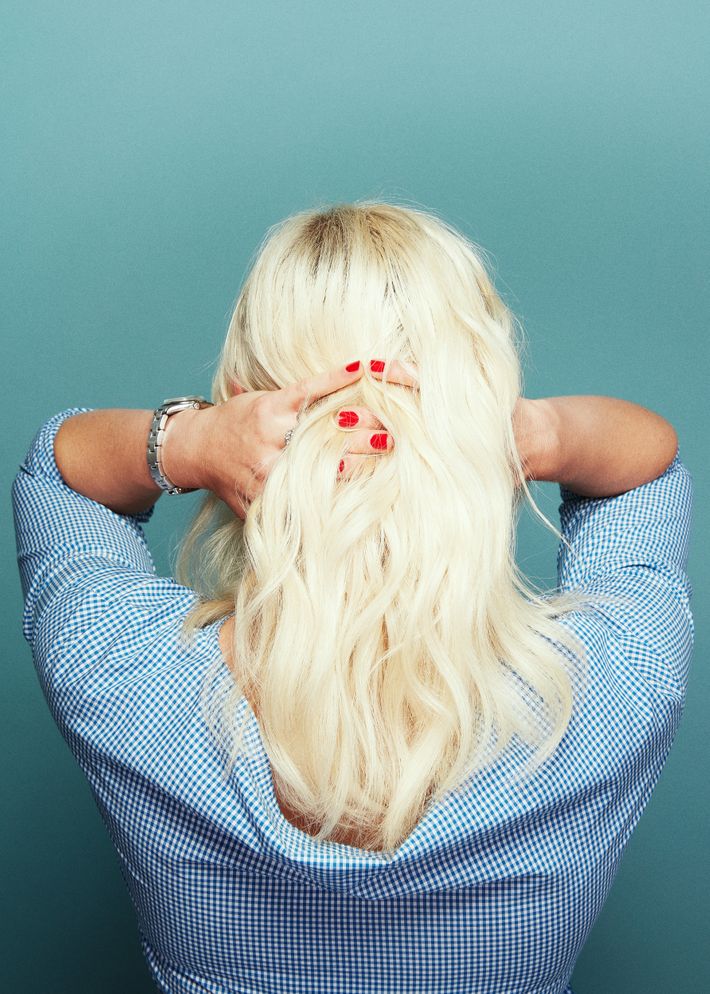 A rundown of my hair regimen looks like: After I shower, I always put in some type of oil and then Moroccanoil's Hydrating Styling Cream and then air dry. I never blow-dry my hair.
The worst thing I ever did to my hair was: get stripey highlights.
The best thing I ever did to my hair was: finally bite the bullet and become a platinum double process.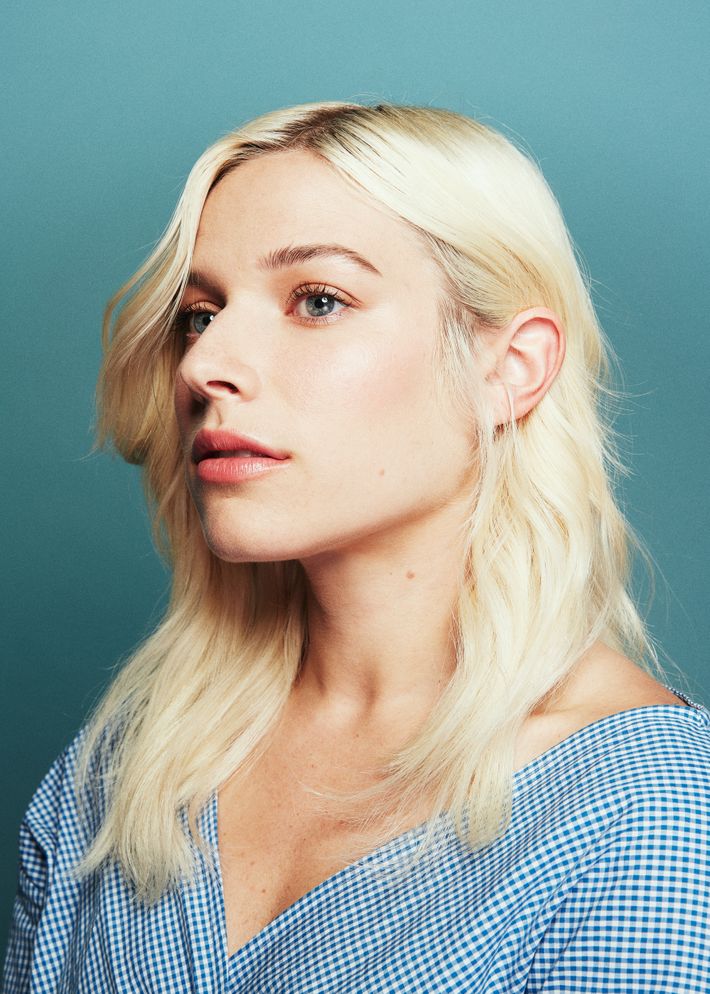 I trim my hair every: three months.
My hairstylist is: Tommy Lovell (cut) and Liz Lovell (color) at Whiteroom Salon in Williamsburg, Brooklyn.
The most important thing people with hair like me should know: If you are dying your hair as much as I do, use heat as little as possible. Also try and hydrate it as much as you can. I also surf, so if you're in the water or sun as much as I am, you have to make sure you are taking care of it.
What I love most about my hair is: that somehow I was gifted with the strongest hair that allows me to bleach it every six weeks. My hairstylist can't believe how it stays this healthy with what I do to it.
Production Credits:
Photos by Katie Thompson
Hair by Lucas Wilson using Bumble and Bumble
Makeup by Eric Vosburg 
Produced by Biel Parklee 
Hair Assistant: Sergio Estrada
Makeup Assistant: David Rivera
If you buy something through our links, New York may earn an affiliate commission.