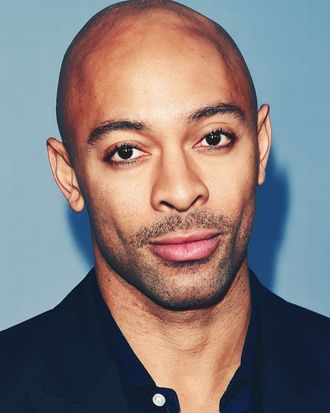 Sir John
Photo: Jason Merritt/Getty Images for InStyle
If there's one thing that's certain about Beyoncé, it's that she only works with the best. That's why she's called on Sir John, her makeup artist, for seven years. Tonight he makes his television debut as a mentor on American Beauty Star — a Lifetime competition show that brings together makeup artists and hairstylists to create beauty looks worthy of the program's name. It's a natural fit for Sir John: in addition to Beyoncé, he works with Serena Williams, Joan Smalls, Gabrielle Union, Karlie Kloss, and Priyanka Chopra regularly.
In the wake of Fenty Beauty fervor, I asked Sir John whether he might come out with his own makeup line. He smiled. "I very much want to release a collection. I can't wait to do it. So many people are putting their blueprint out there in the cosmetics industry. I've been blessed to have a great educator in L'Oreal Paris [Sir John is a L'Oreal Paris ambassador]. I'm in the labs making stuff for them, I've designed palettes and I've won awards, but I want to share this with every girl that I've ever met, and that I haven't met yet. I can't wait to have a collection and make my clients proud."
And one of those clients is Beyoncé, of course. When the names of her twins were released last July — Rumi and Sir — some suspected that Sir was named after her longtime makeup artist. He's not so sure. "I don't know if I had anything to do with it. In my head I would hope so, but I'm flattered that people think so. [When the names were announced] was the most popular week I've ever had in my life."
Beyoncé has that effect on people.