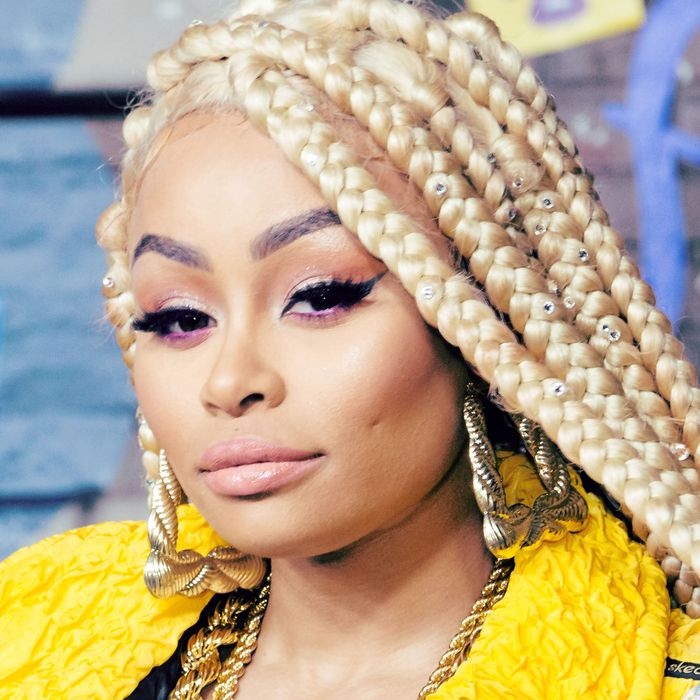 Blac Chyna.
Photo: 2017 Greg Doherty
Blac Chyna isn't going anywhere anytime soon. Per Page Six, she's met with four labels to jumpstart her rap career — apparently she has already turned down one deal. An insider said, "there's going to be big news coming soon."
Rumors have been circulating about Chyna's rap career for several weeks. Yung Berg, who wrote "Sexy Can I" and has worked with Nicki Minaj tweeted two weeks ago that Chyna has some hits on the way.
But not everyone is excited. A source inside the music industry told Page Six, "Yes, she is trying to rap and no, [it's] horrible. All the majors are listening, and, sadly, she will likely get a deal. If she lands it, somebody will be stupid enough to give her a seven-figure advance."
Well alrighty then.