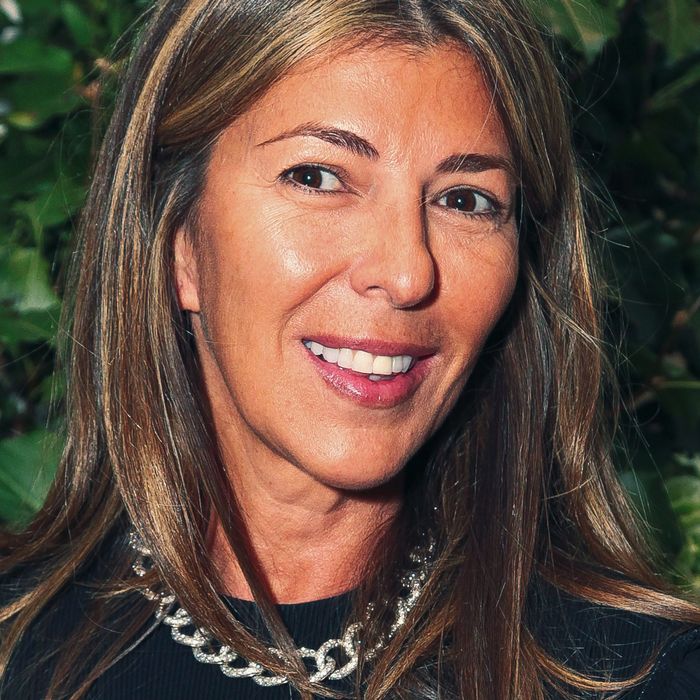 Nina Garcia.
Photo: Amber De Vos/Patrick McMullan via Getty Image
Nina García, former creative director of Marie Claire magazine and longtime judge on Project Runway, will take over as Elle's new editor-in-chief following Robbie Myers's sudden departure on Monday.
"I understand firsthand what the DNA is," García said on Tuesday following the announcement, as reported in the New York Times. "I am looking to amplify the DNA of the brand. It's bold, it's provocative, it's inclusive, democratic, its innovative. I just want to amplify all those things we know about Elle."
García was the fashion director at Elle from 2000 to 2008, before she headed to Marie Claire and became the magazine's fashion director. She was promoted to creative director in 2012.
García assumes the position that Robbie Myers previously held for 17 years. In a good-bye letter to Elle staff on Monday, Myers said she was leaving to spend more time with her children, but that she would continue consulting with David Carey, president of Hearst magazines.
"I want to spend the next seasons as available to my children as I can be," Myers wrote, "and so I take my leave of ELLE now: a magazine, a website, a brand, and above all an idea of how a modern woman might move through the world with all of the passion and authority she deserves; an idea all of you have helped build into a powerhouse over these last 17 years."
Ms. García's first day at Elle will be September 18. Her successor at Marie Claire has not yet been announced.