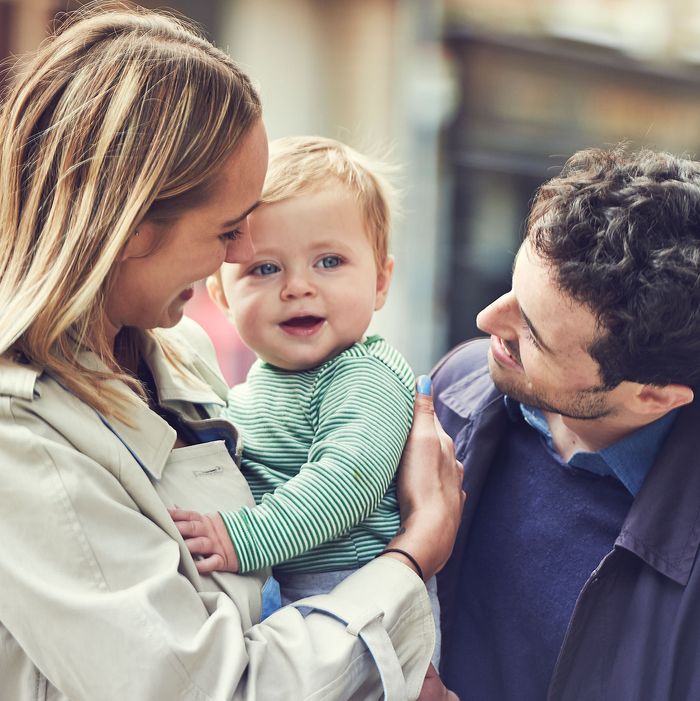 Get in there, Dad.
Photo: JONNY STOREY LTD/Getty Images
In the U.S., only 12 percent of all workers have access to paid parental leave. Britain, on the other hand, has a much more generous plan: Under the system introduced in 2015, new parents can share up to 50 weeks of leave, which includes 37 weeks of statutory pay. But according to a study conducted by a British law firm, fewer than 1 percent of men are taking advantage.
The law firm concluded that this could indicate a "cultural stigma of men taking lengthy amounts of time off work to care for their children." It also pointed out that the policy hasn't been in place for very long, which could be contributing to low participation levels. Or the issue might be money — participants in the U.K.'s shared parental leave are eligible for 90 percent of their salaries. "This step down in income could be a deterrent against claiming, as many new parents may find they need at least one or both of their full salaries," noted the study.
Despite campaign promises about paid parental leave, the U.S. remains one of the only developed countries with no federally mandated paid parental leave — for men or women.