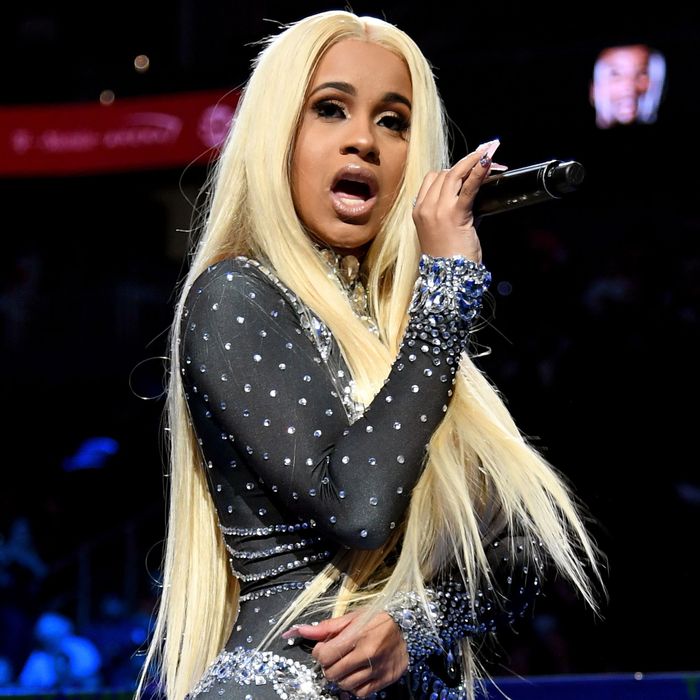 Put it in the history books!
Photo: Ethan Miller/Getty Images
The Bardi gang has done it: After a weeklong guerrilla fan campaign and one of the tightest races in recent memory, Cardi B has beat Taylor Swift for the No. 1 song in America. On this week's Billboard Hot 100, her breakthrough single "Bodak Yellow" has moved from second to first, knocking Swift's "Look What You Made Me Do," shockingly, down to third place, with Post Malone's new entry "Rockstar" debuting at No. 2. (He also became a late challenger for No. 1.) With "Bodak Yellow," Cardi B becomes the first woman since Lauryn Hill and "Doo-Wop (That Thing)" in 1998 (!) to have a No. 1 solo rap song, and she is just the fifth female rapper in history to make it to the top (second to do it alone). Someone call de Blasio to arrange the parade!