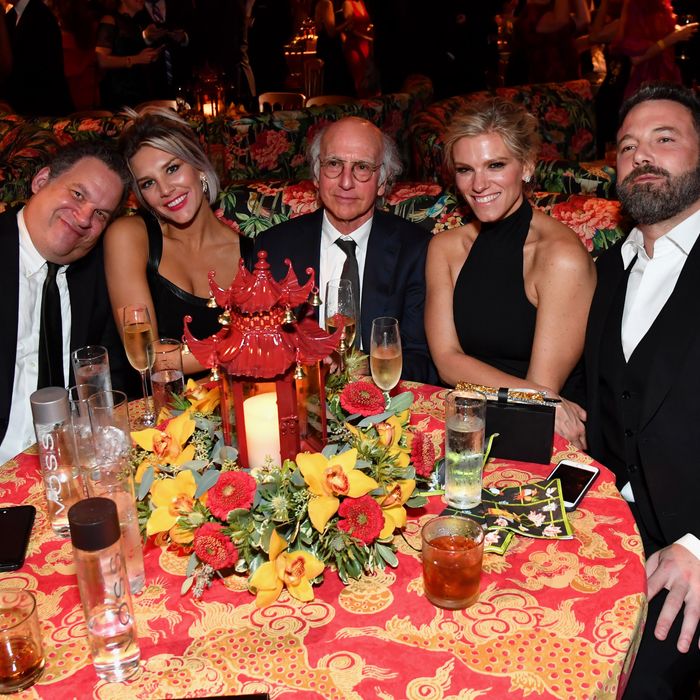 Jeff Garlin, Charissa Thompson, Larry David, Lindsay Shookus, and Ben Affleck.
Photo: Jeff Kravitz/FilmMagic
Hello and welcome to the first edition of "You Know What I Heard," The Cut's new, weekly celebrity gossip column about the peregrinations of the rich and famous. If you have gossip about celebrities or anyone that I know personally, you should definitely talk to me about it. You can email me at allie.jones@nymag.com, send me a message on Twitter, or contact me on Signal (ask for the number). This week, we'll discuss stories including Ryan Phillippe's nightmare lawsuit, Meghan Markle's pending engagement, and Ben Affleck's transformation into the most doting boyfriend of all time.
Did you know that Ben Affleck is "supportive" of his SNL producer girlfriend, Lindsay Shookus? It's all I have been hearing about since he attended the Emmys with her Sunday night. Us Weekly "exclusively" reported Monday that Affleck was the "most supportive boyfriend" in the room, and E! News made a good-boyfriend listicle: "7 Ways Ben Affleck Made Sure the Spotlight Was on Lindsay Shookus at the 2017 Emmys." E!'s report includes items like, "he let her lead the way," "he held her purse," and "he stuck to water." Hmm? What do Affleck's beverage choices have to do with Shookus's spotlight? According to E!, "several sources" said Affleck was "drinking water throughout the show and at the after-parties, perhaps taking on the role as designated driver and allowing Shookus to relax and celebrate with some champagne."
That's nice, I guess, and it's a choice bit of information for E! to throw in, given that Affleck completed rehab for alcohol addiction in March. Since he and Shookus went public with their relationship in July, some of their outings have looked questionable: They were spotted at a liquor store (twice) on vacation in Maine. E! News, however, has stuck to Affleck's party line, never mentioning the liquor store business or lending any credence to the overwhelming number of reports that Affleck and Shookus's relationship started as an affair four years ago. (The site says they began dating this summer.)
So who did Affleck and Shookus hang out with during Emmys weekend? Larry David, apparently. The three of them went to dinner in Beverly Hills the night before the show, and they were all photographed together at HBO's Emmys after-party, along with Fox Sports reporter Charissa Thompson. Thompson, 35, and David, 70, have been spotted at sporting events together several times over the last few years, and it looks like she was his date for the night. She posted this photo on Instagram and thanked David's cool millennial daughter, Cazzie David, for taking it:
Cazzie is dating SNL comedian Pete Davidson, who told reporters at the Emmys that he is "happy and healthy" after getting sober himself earlier this year.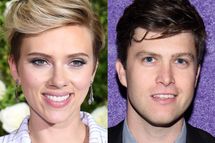 Colin Jost gave Affleck a run for his money at the Emmys, making supportive statements about a girlfriend who wasn't even there. The "Weekend Update" anchor and former Harvard Lampoon guy "gushed" to a red carpet reporter about Scarlett Johansson, telling the world, "She's pretty cool … it's hard to have a lot of complaints, she's pretty awesome." He also noted, "She's working, so otherwise, she'd be here." Johansson is currently shooting Avengers: Infinity War in Atlanta.
Unfortunately for Jost, it seems like Johansson is still seeing other people. Despite the fact that Jost and Johansson were spotted "kissing in the rain" in the Hamptons over Labor Day weekend, People reports that she is "off and on" with her lawyer, Kevin Yorn. And this blind item from the master Enty suggests she could be dating someone in Atlanta.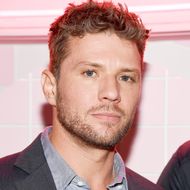 Ryan Phillippe has been accused of domestic abuse by his 21-year-old ex-girlfriend. This story is already playing out in a gross way in the tabloids, with Phillippe "sources" seeking to discredit his accuser before she gets a chance to make her claims. Here's what we know so far: Phillippe's ex-girlfriend Elsie Hewitt, a model, filed a $1 million lawsuit Monday claiming that Phillippe kicked her, punched her, and threw her down a flight of stairs after a party on July 3. Hewitt and Phillippe were reportedly in the midst of a breakup, and she went to his house in the early-morning hours of July 4 to collect her things. That's when things turned violent, according to her complaint: Phillippe "grabbed Hewitt's upper arm so tightly that his grip left heavy bruises on her arm hours later. He then braced his body and violently threw her down his staircase as hard as he could."
People reports that Hewitt filed a report with the LAPD July 4 and was granted an emergency protective order against Phillippe. That order expired July 12, but according to Hewitt's lawyer, the LAPD is still investigating. Her lawyer also told People that Hewitt plans to donate any money she makes from the civil suit to a domestic violence charity.
Phillippe has denied the claims, and "sources" connected to him have told TMZ and Just Jared that Hewitt is just seeking fame. Something to note: Phillippe's ex-fiancée Paulina Slagter, a lawyer he dated from 2011 to 2016, tweeted this after news of the suit became public.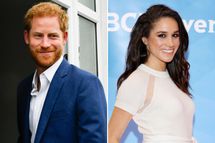 Meghan Markle is headed to the Invictus Games … and then the U.K.? In the week ahead, keep an eye on Prince Harry and Meghan Markle, who are expected to attend the Invictus Games together in Toronto. This is a big deal, because a public appearance means they are one step closer to announcing an engagement. The games run from September 23 to 30, and after, it looks like Markle could be officially moving to London. The Daily Mail reports that she has cancelled her lease with Audi "several months early," because she plans to spend more time in the U.K. starting in November. It's all happening! For Meghan Markle.
Small blessings from this week:
Selena Gomez went to Queens. Brooklyn Beckham and Chloë Grace Moretz got back together. Shailene Woodley is a reader. Jennifer Garner is selling organic baby food. Jessica Simpson celebrated her husband's birthday.
Finally, we ask an influential person, "Where did you last hear a good piece of gossip?"
"I heard a really good story about Leo DiCaprio at Hyperion Public in Los Angeles."
— Max Read, editor of Select All, former Gawker editor, huge gossip
(It is a really good story, but it has nothing to do with sex.)
(Email Max Read, and he will tell you.)
Thank you all for gossiping, and don't forget to email me at allie.jones@nymag.com, send me a message on Twitter, or contact me on Signal, if you'd like to chat.