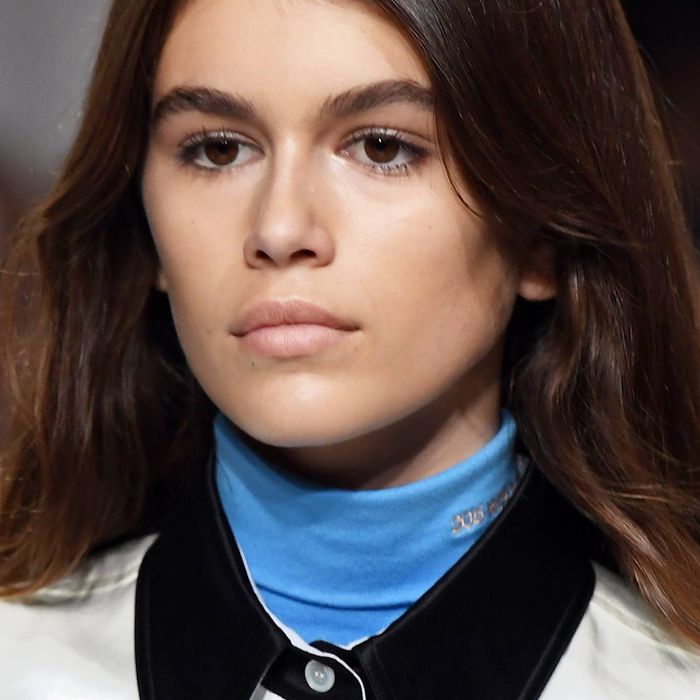 Photo: Angela Weiss/AFP/Getty Images
Calvin Klein's show opened with a stunning pair of yellow pants and a black-and-white Western jacket. And the 16-year-old model wearing them looked familiar, particularly if you were a fashion follower in the '90s.
You may have seen Kaia Gerber on the cover of Teen Vogue last month. But if the strong eyebrows, wide smile, and overall twinlike resemblance didn't tip you off, she is Cindy Crawford's daughter.
Gerber tweeted her gratitude for Calvin Klein and designer Raf Simons after the show. Here's hoping her (very proud) mom then swept her off to the after-parties to show her how to celebrate post-catwalk.