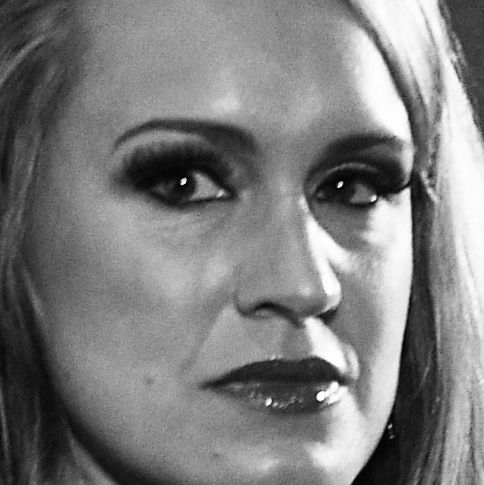 Scottie Nell Hughes.
Photo: Joshua Blanchard/Getty Images for Politicon
On Monday, conservative commentator Scottie Nell Hughes filed a lawsuit against Fox News, claiming the company retaliated against her after she reported that she had been raped by Charles Payne, the longtime anchor of Making Money on Fox Business, the New York Times reports.
Hughes claims Payne "pressured" his way into her hotel room in July 2013, and coerced her into having sex, even after she rebuffed him. Via the Times:
She said that over the next two years she was forced to engage in a sexual relationship with Mr. Payne. In exchange, she said, she received career opportunities, including increased appearances on Fox News and Fox Business and the promise that Mr. Payne would help her land a contributor contract, a job that can pay several hundred thousand dollars a year.
After the pair's relationship ended, Hughes says her bookings on cable networks, including CNN, dropped dramatically, and that a booking agent told her Fox had blacklisted her because of her "affair." She also claims the network leaked a story about her and Payne's relationship after she shared the details of her alleged assault with the law firm investigating the sexual-harassment allegations at Fox News.
"In July of 2013, I was raped by Charles Payne," Hughes said in an interview. "In July of 2017, I was raped again by Fox News. Since then, I have been living an absolute hell."
Payne has previously denied Hughes's allegations against him. In a statement provided by Fox News, Payne's lawyer said: "My client Charles Payne vehemently denies any wrongdoing and will defend himself vigorously against this baseless complaint. We are confident that when the evidence is presented in this case, Mr. Payne will be fully vindicated and these outrageous accusations against him will be confirmed as completely false."
This is the latest in a series of sexual-assault allegations against Fox News. In May, it was reported that the network had spent $45 million in settlement payments, including $10 million in the first three months of 2017 alone. Last year, the network's chairman, Roger Ailes, and its biggest star, Bill O'Reilly, left following allegations of improper behavior and sexual assault.
Update, [9/20/2017, 9:45 a.m.]: In response to Hughes' lawsuit, a Fox News spokesperson issued the following statement to the Cut:
The latest publicity stunt of a lawsuit filed by Doug Wigdor has absolutely no merit and is downright shameful. We will vigorously defend this. It's worth noting that Doug is Ms. Hughes' third representative in the last six months to raise some variation of these claims which concern events from four years ago, since it apparently took some time to find someone willing to file this bogus case.