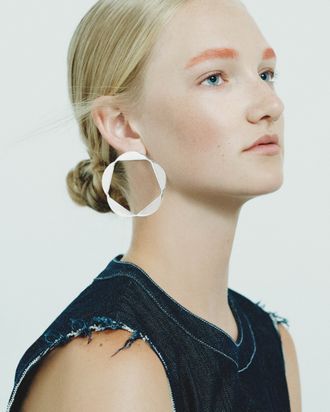 Photo: Clay Gardner. Styled by Solange Franklin.

A series examining the outer edges of style.
The beauty industry releases thousands of colors a year, but of course, no color is truly new. What is new is how you wear them. Most beauty colors are relegated to the eyes and lips, but makeup artists are experimenting with bold slashes of color in unexpected places. Legendary makeup artist Pat McGrath, for example, gave us DIY orange eyelashes at last season's Fenty show and gold eyebrows at Dior.
The Cut took inspiration from this experimentation, trying out lines of unexpected color on seven models. Clad in neutral-colored shirts, they wear literal facepaint from hairline to eyebrows to eyelids. Click through to see the full impact of accents of color.
Production Credits:
Photos by Clay S. Gardner
Styled by Solange Franklin
Produced and Casting by Biel Parklee
Hair by Lucas Wilson using Bumble and bumble
Makeup by Mariko Arai using Chanel at The Wall Group
Manicures by Yukie Miyakawa at Kate Ryan Inc.
Models: Lauren Hall and Mira Lenko at VNY Models, Bridie Chillemi at Click Models, Somalia Knight and Joon-Ki Min at State Management, Bryan McCartney and César Acosta at Red NYC.
Digital Technician: Tara Chumpelick. Photography Assistant: Jordan Zuppa. Fashion Assistant: Kyle Hayes. Hair Assistant: Sergio Estrada. Makeup Assistant: Rei Tajima. Manicure Assistant: Naoko Saita.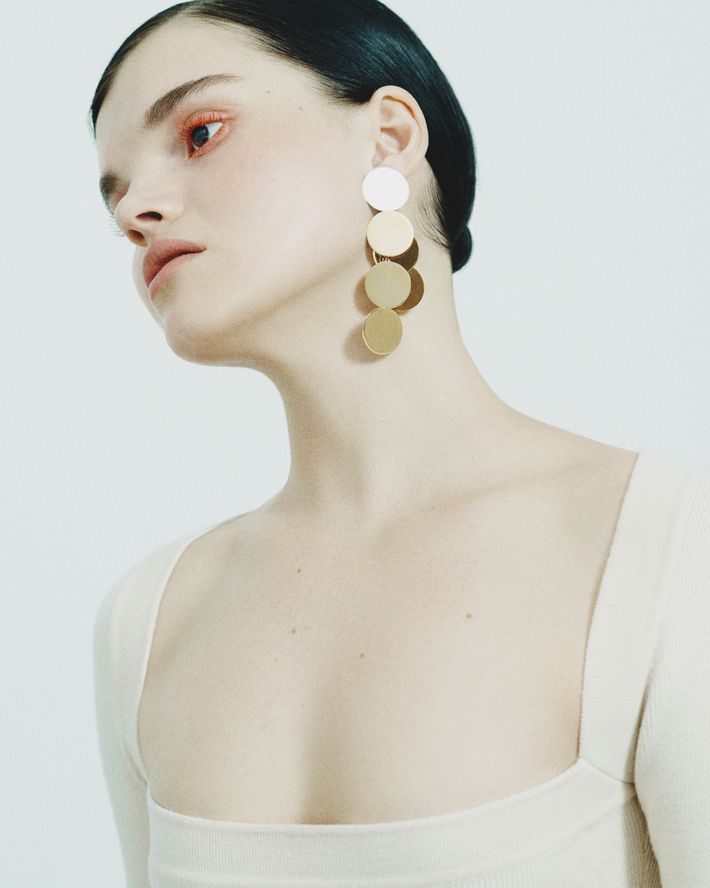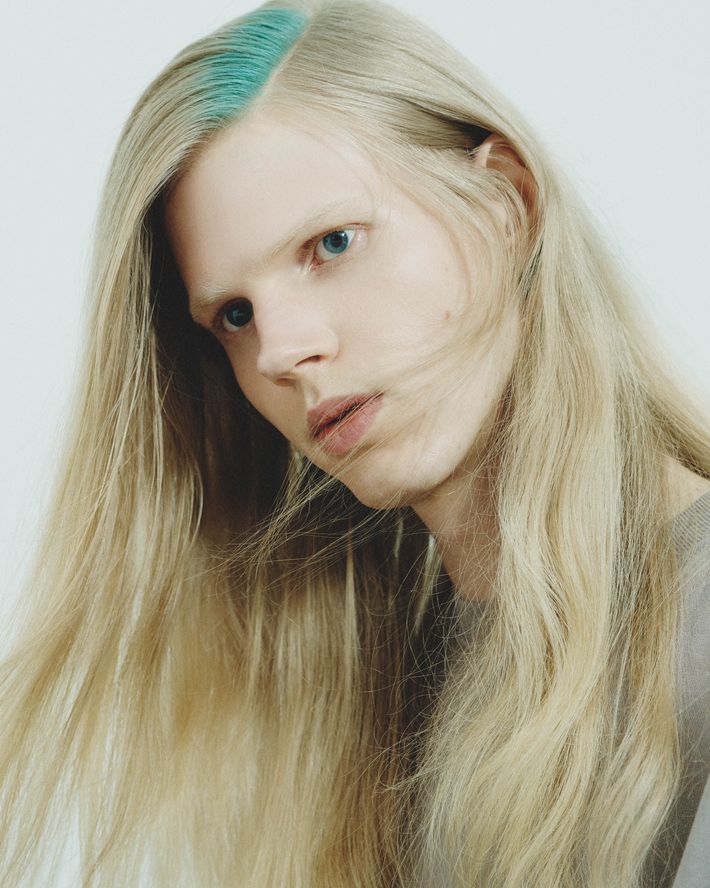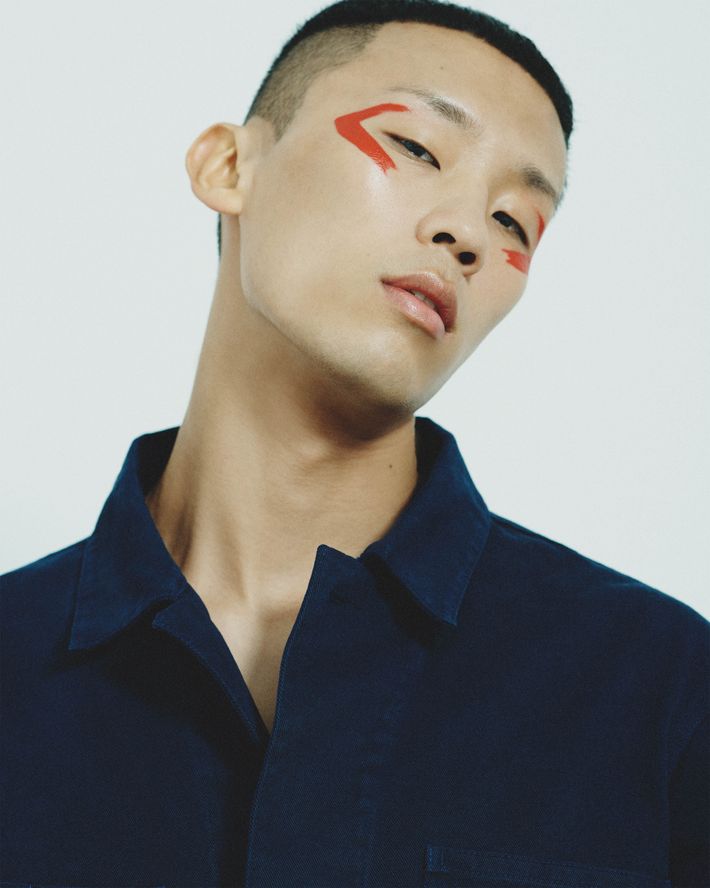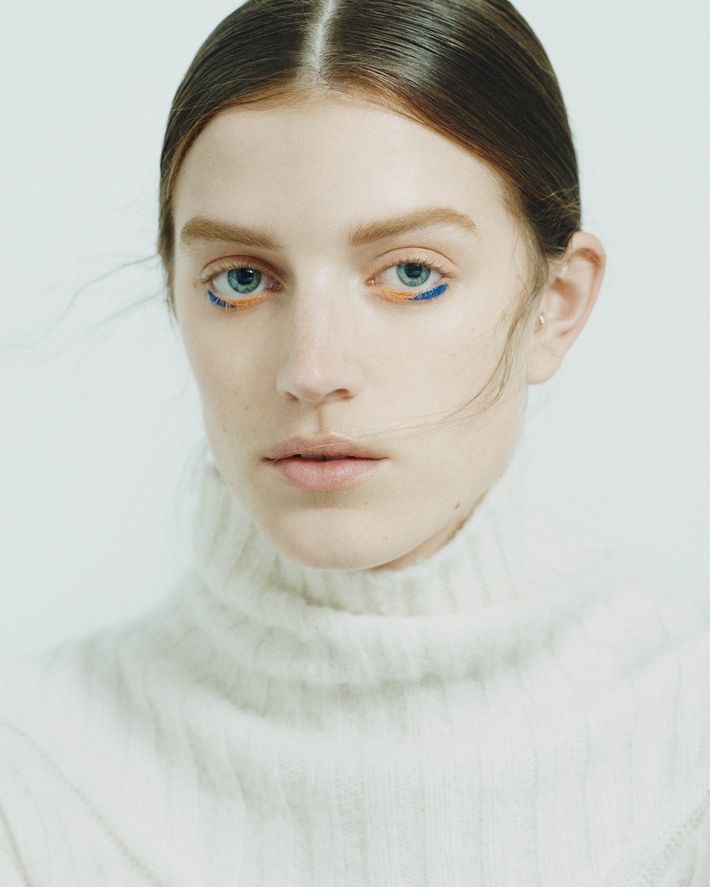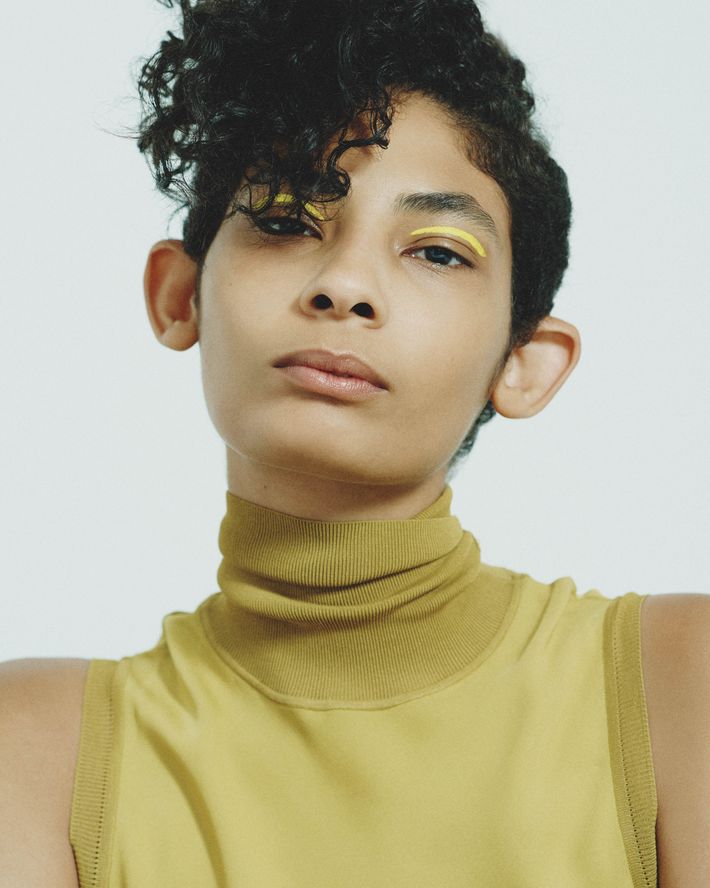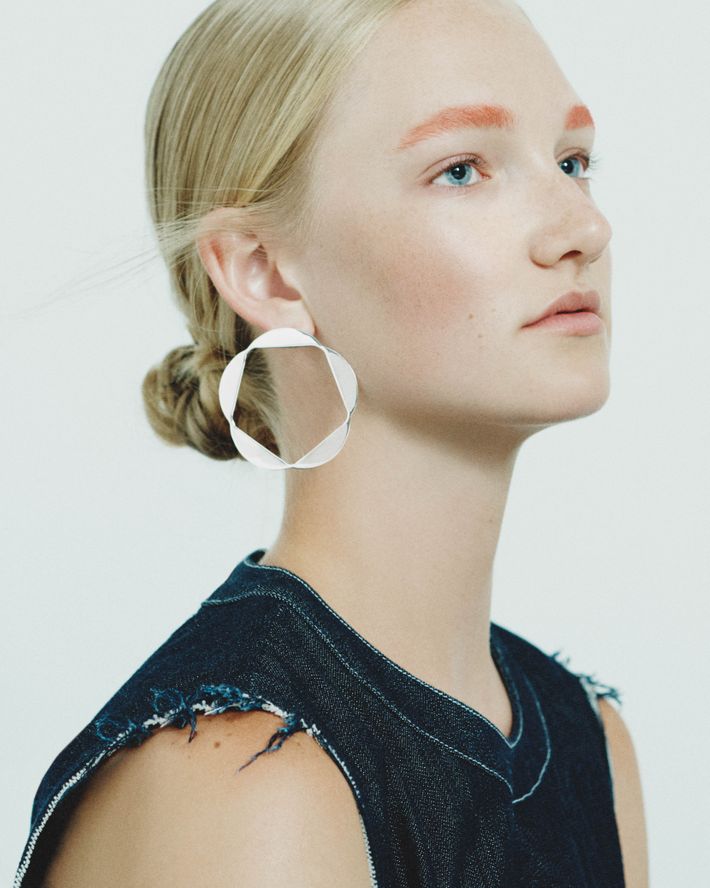 Tuza earrings, $150 at Tuza.