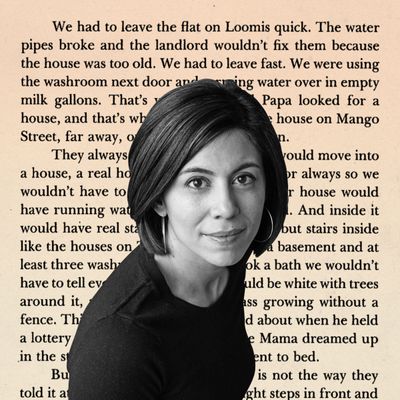 In Reading Women, the Cut talks to women who interest us about the books by women that transformed the way they think.
I was in graduate school when I first came across an excerpt from The House on Mango Street in an anthology. I had never even heard of Sandra Cisneros before, which seems shameful now. Up until that point, I had not really read any fiction where I felt a connection with the Latina experience of my own life. I was born in the United States, but pretty much every year since I was born I'd always gone to Panama to visit family. I'd had these really rich experiences my whole life, being in Panama, but I had never thought to write any of them down. When I read The House on Mango Street, it was suddenly like, Oh, this is literature, too. I honestly didn't know that until that moment. Even just seeing a name like Carlos in print was a big deal for me. It felt like something broke open — like something I had been waiting for that I didn't know I was waiting for until I stumbled upon it.
In high school and college, I'd been mostly writing stories set in the United States with white characters. It didn't occur to me that I could put a rooster cawing in the backyard, which is what I would wake up to in the mornings in Panama. My grandmother would already be cooking, the smell of garlic wafting through the whole house. I just didn't think anybody wanted to read about that kind of stuff. I didn't think it was important, or worthy. In other words, I didn't think I was important — or, at least, a huge part of me.
Sandra convinced me otherwise. It was like someone reaching out of the page to me and saying, Those stories mater. And you matter.
That book felt like a whole new way of writing that I hadn't encountered before. I was struck by the breathlessness of her prose — how compact and concise everything was, and how punchy every sentence felt. It was infectious and captivating.
If you buy something through our links, New York may earn an affiliate commission.