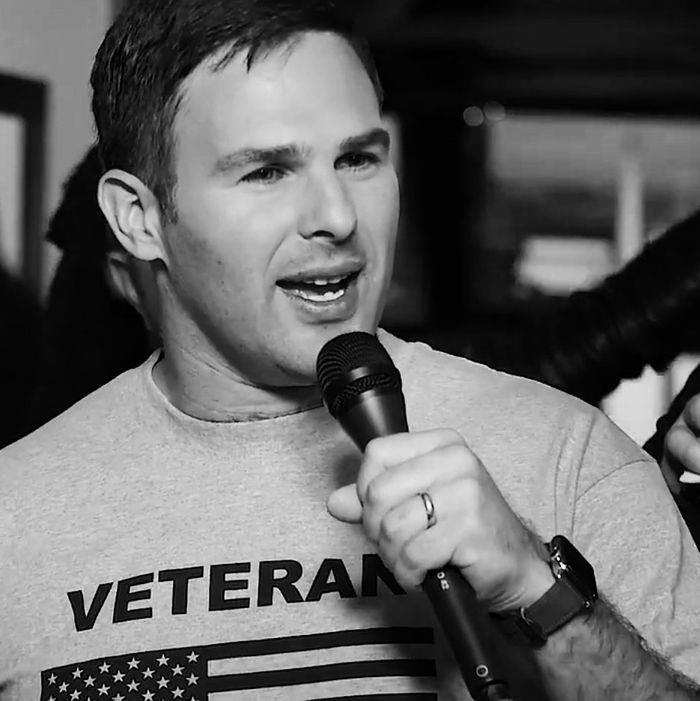 Photo: Courtesy of YouTube/Helmer Zone
Politics is an ugly business, but it's also an entertaining one — especially when it involves a truly unfortunate campaign ad. Enter the "Helmer Zone" by Dan Helmer, a young Democrat running for a congressional seat in Virginia's 10th district. He released the new video spot on Monday and it has it all: a motorcycle, an out-of-tune bar karaoke sing-a-long, and enough secondhand embarrassment to last you the rest of the week.
The premise? Helmer rides to the bar, strides in, and sees an actor playing his opponent, Barbara Jean Comstock. He uses it as an opportunity to rouse his fellow bar goers into a renditio n of "You've Lost That Loving Feeling," with the lyrics changed to suit the situation. ("You've lost that centrist feeling / 'Cause you've been right wing appealing.") Oh, and it's all based on a scene from Top Gun.
Putting this one in the hall of fame, right next to Carly Fiorina's demon sheep ad.