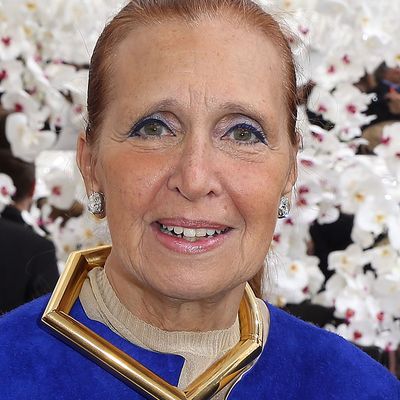 Danielle Steel.
Photo: Rindoff/Dufour/French Select/Getty Images
The rooms in which writers create their work are often a source of fascination, but Danielle Steel has single-handedly one-upped everyone with hers. The 70-year-old novelist gave Vanity Fair an inside look of her work-space, and what they found was this: instead of a desk, she writes on three giant copies of her own books. Which is a thing that you absolutely can and should do when you're the best-selling author alive.
Be right back, printing out all my tweets 100,000 times to construct my version of this.