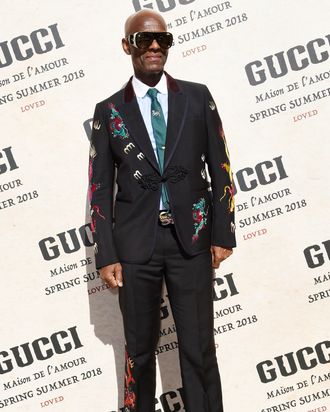 Dapper Dan.
Photo: Stefania M. D'Alessandro/Getty Images for Gucci
On Tuesday night at the opening party for the Museum of Modern Art's new exhibit, "Items: Is Fashion Modern?," creators behind many of the 111 objects on display were invited to see their work hanging on the walls for the first time.
In the crowd was Daniel Day, better known as Dapper Dan, the New York knockoff king of the '80s, and he was impossible to miss. Not only did he hold court in his own small corner of the gallery, shaking hands and taking pictures with family, friends, and fans, but he also also wore Gucci from head to toe, including large, tinted Gucci sunglasses and a gold Gucci belt.
The New York designer and Harlem store-owner had just returned from Milan Fashion Week, where he sat front row at the Gucci spring 2018 show for the first time ever. Following controversy over the brand's "homage" to one of Dapper Dan's designs this summer, the brand reached out to him to collaborate in an official capacity.
Now, Dapper Dan's faux-Gucci jacket is on display at MoMA, ironically next to a display case that includes a leather Gucci handbag. This particular jacket, along with a Louis Vuitton one of a similar size and shape, are what the museum chose as examples of "Monograms." The criteria? They had to have changed the world.
"How does it feel to see your work in the MoMA?" I asked Dapper Dan.
"Let me think," he said. He stepped back for a long pause, and for a moment, I thought that was his reaction: No words. But then he replied: "My first birthday cake," with a smile that nearly made me fall over.
"I remember my first birthday cake so well," he continued. "When you grow up poor and you don't expect a cake on your birthday. And then your godmother brings you a cake … I was so excited. That's how I feel."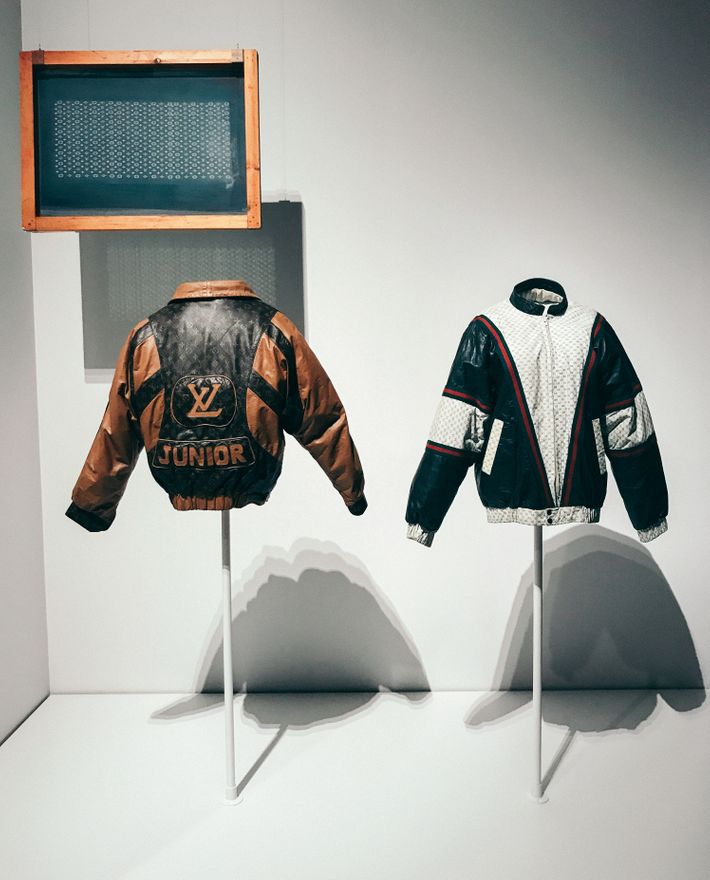 "Items: Is Fashion Modern?" opens to the public October 1.