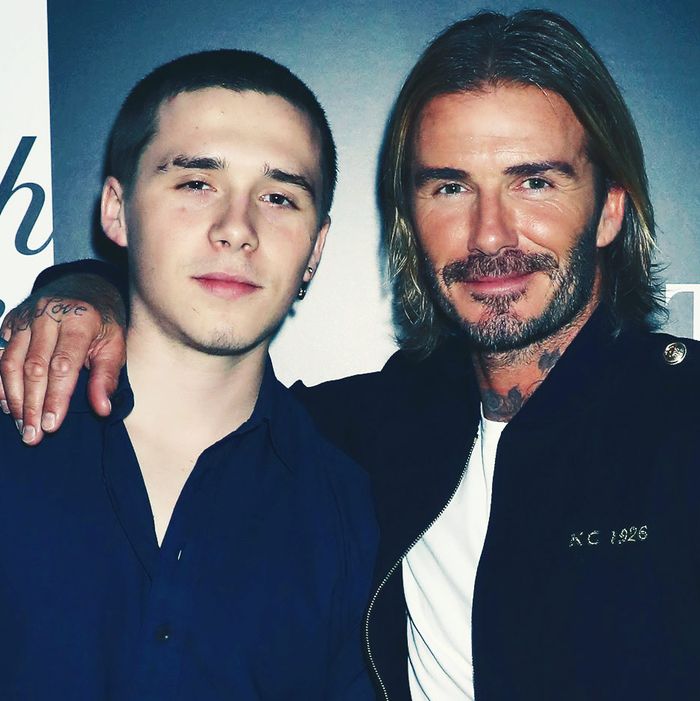 Photo: Darren Gerrish/WireImage
This summer, self-described house husband and father of four David Beckham accepted a challenge known to incite angst in dads everywhere: He would build a Lego set for his 6-year-old daughter, Harper. But this was no ordinary Lego set, which Beckham noted on Instagram.
"Page 1 of the Disney castle, 4000 pieces 490 pages of instructions," he wrote. He took the $400 box to a pool, dumped the pieces on an Armani beach towel, and, like a true dad, looked a little perplexed.
Beckham completed the castle in just two days, he told the Cut, though many reports suggested it took him six days. Apparently, he is something of a Lego savant.
"It took longer because we went away for a couple of days in between, so I was kind of frustrated about that, but overall total it took about two days," he said last night on the terrace of the Saks Fifth Avenue Café. Beckham was in town for New York Fashion Week, where his wife, Victoria Beckham, showed her collection on Sunday. Yesterday's event celebrated the arrival of his British menswear brand, Kent & Curwen, in select Saks stores across the U.S. and online.
The athlete turned model-designer explained that building Legos is a relaxing activity for him: "There wasn't that a frustrating part about it because making Legos, for me, actually calms me down."
He's built many sets for his kids, he added, and enjoys it so much he'll stay up late to work on them by himself. "I was sitting up until 2 in the morning on my own," he said of the Disney castle. "It is just something I enjoy. I have done it for years."
Mission accomplished.