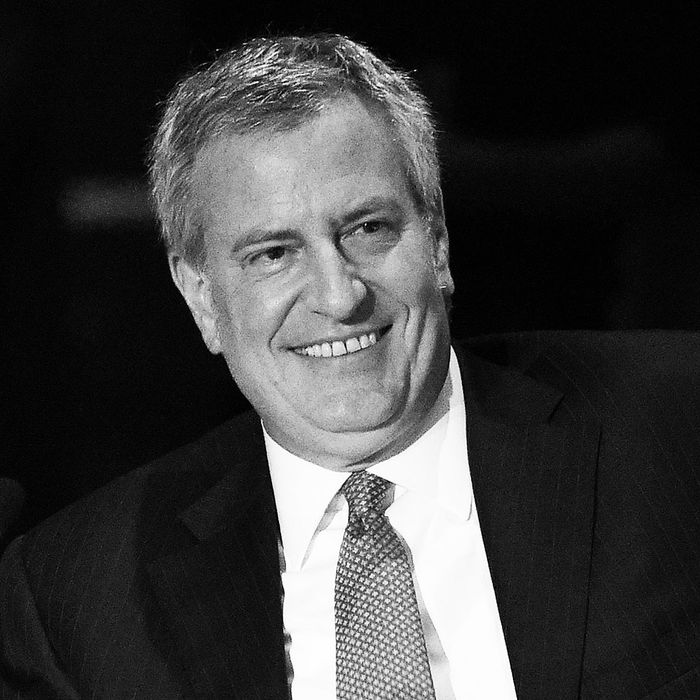 When you only know three chords.
Photo: Bryan Bedder/Getty Images for Concordia Summi
Bill de Blasio took some time during a bill signing on Tuesday night to remind his constituents that he's not like a regular mayor, he's a cool mayor.
The bill in question established New York City's "Office of Nightlife," a new intermediary between the nightlife industry and the city government. It'll be run by the "Night Mayor" (fighter of the Day Mayor?), though that person has yet to be named. As far as we know, it is not Marky Ramone, though Marky Ramone was standing right next to de Blasio during the bill signing. Which brings us to our next point: de Blasio loves punk.
"For me the punk movement was tremendously important and spoke to my heart, because we were trying to sort out the world," de Blasio said, before bragging about seeing the Clash at Bond's Casino in 1981. "There was something amazing happening here in America, and first and foremost that was about the Ramones."
And there's nothing more punk than regularly driving 12 miles to the Park Slope YMCA to work out.