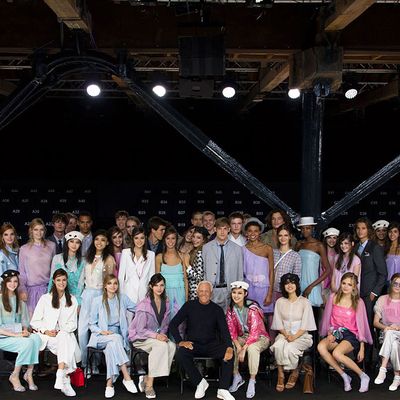 Giorgio Armani with models at the Emporio Armani show.
Photo: Courtesy of Emporio Armani
For the first time in over a decade, Giorgio Armani moved his Emporio Armani show from Milan to London. But just because he presented his collection somewhere else didn't mean it wasn't as Italian as always. The setting was Tobacco Dock, a loft-like industrial space located in East London, which was transformed into the brand's signature aesthetic. The stark white runway and rows of cushy black chairs immediately indicated this was an Emporio Armani show.
With more than 100 looks made for warm summer days by the sea, the show was a cheery way to end the night. Filled with colorful dresses in shades of mint green, lavender, and pink, this collection is meant for an Emporio Armani woman ready to luxuriate in the sun. Throw in some cheeky crab sweaters, a top hat, and a flirty mini-filled finale, plus remixed Madonna songs and Ellie Goulding in the front row, tapping her feet to the music.
At the after-party, everyone really let themselves have fun. With guests like One Direction's Liam Payne and singer Paloma Faith gathered in a lounge-like atmosphere, Emporio Armani staged three different performances. After her front-row appearance, Ellie Goulding sang while DJ duo Disclosure produced a set. The real surprise? The brand brought back '80s pop group A-Ha to perform their greatest hits. Looks like that new-wave nostalgia is going strong in London.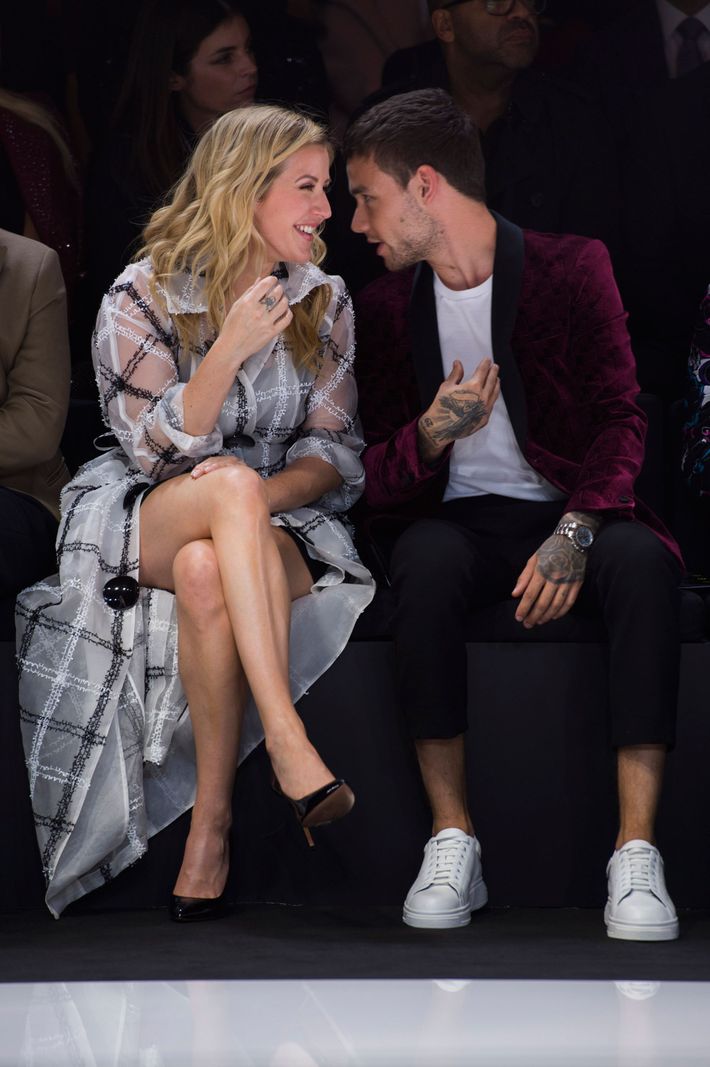 Ellie Goulding, Liam Payne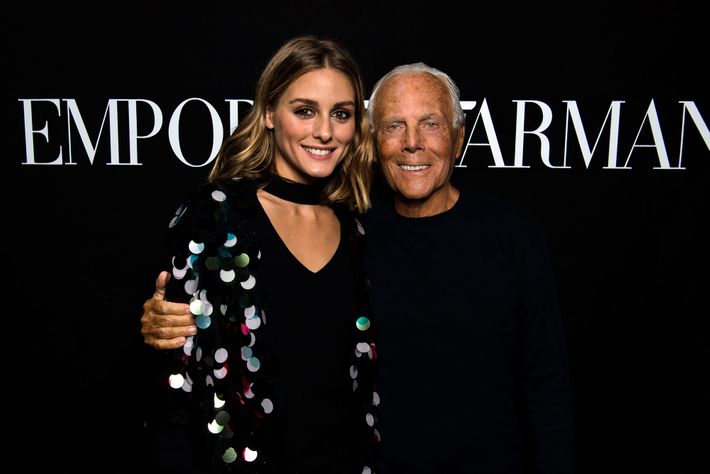 Olivia Palermo, Giorgio Armani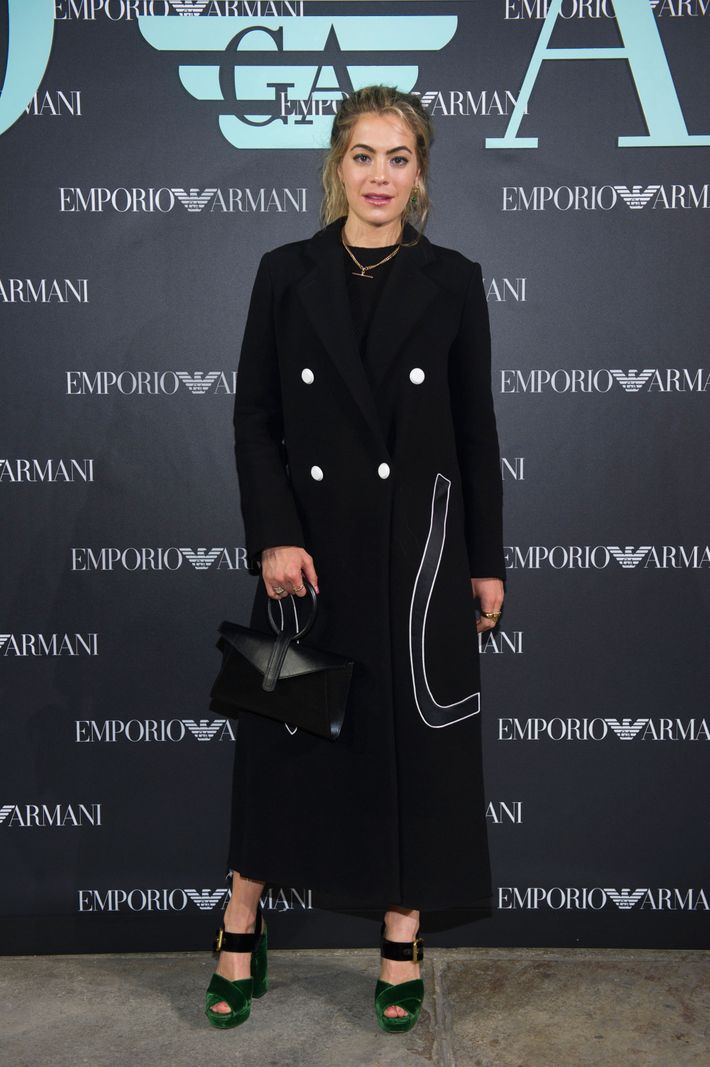 Chelsea Leyland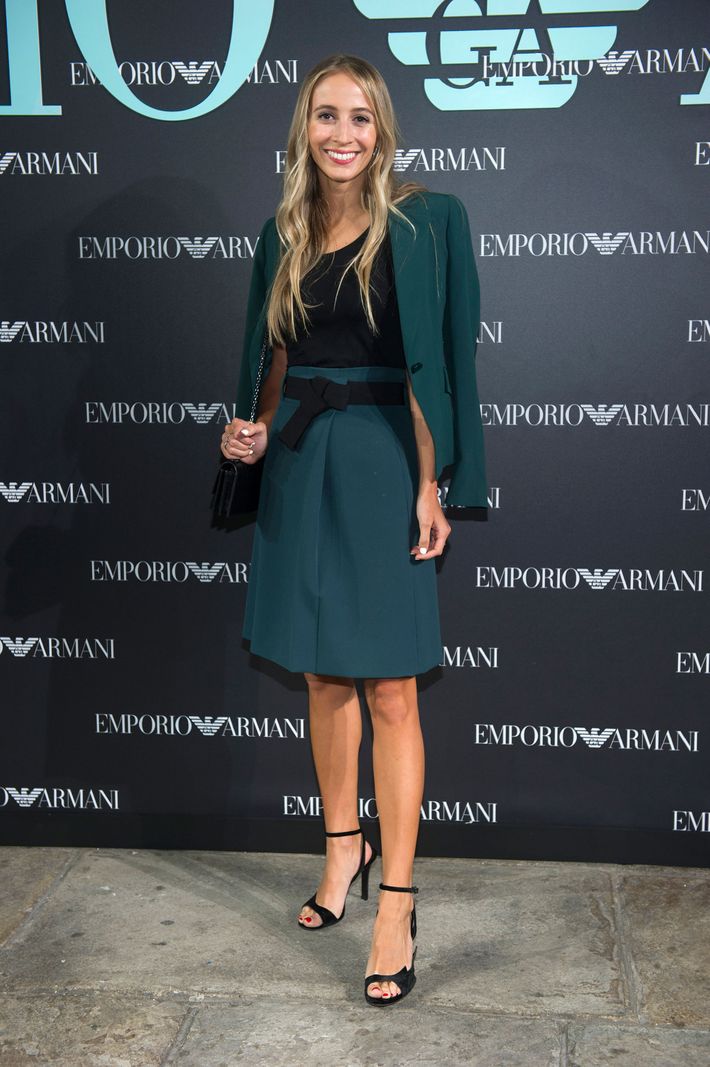 Harley Viera-Newton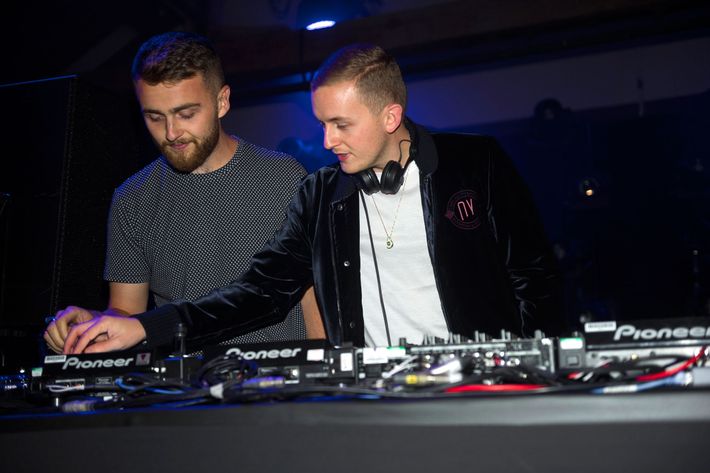 Disclosure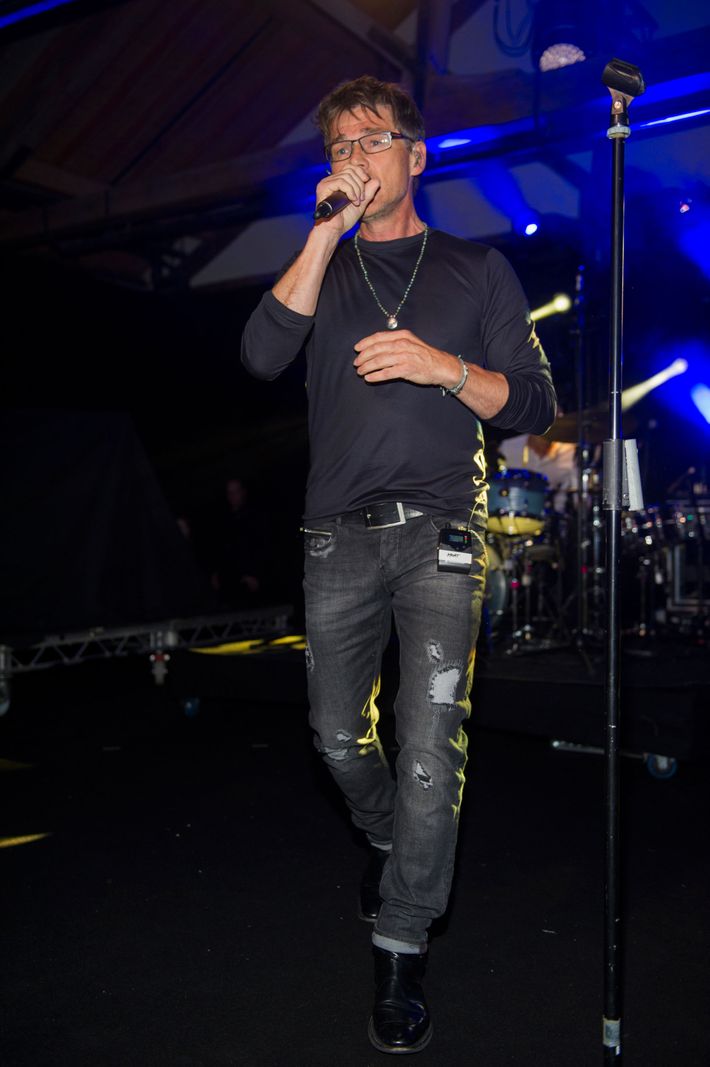 A-ha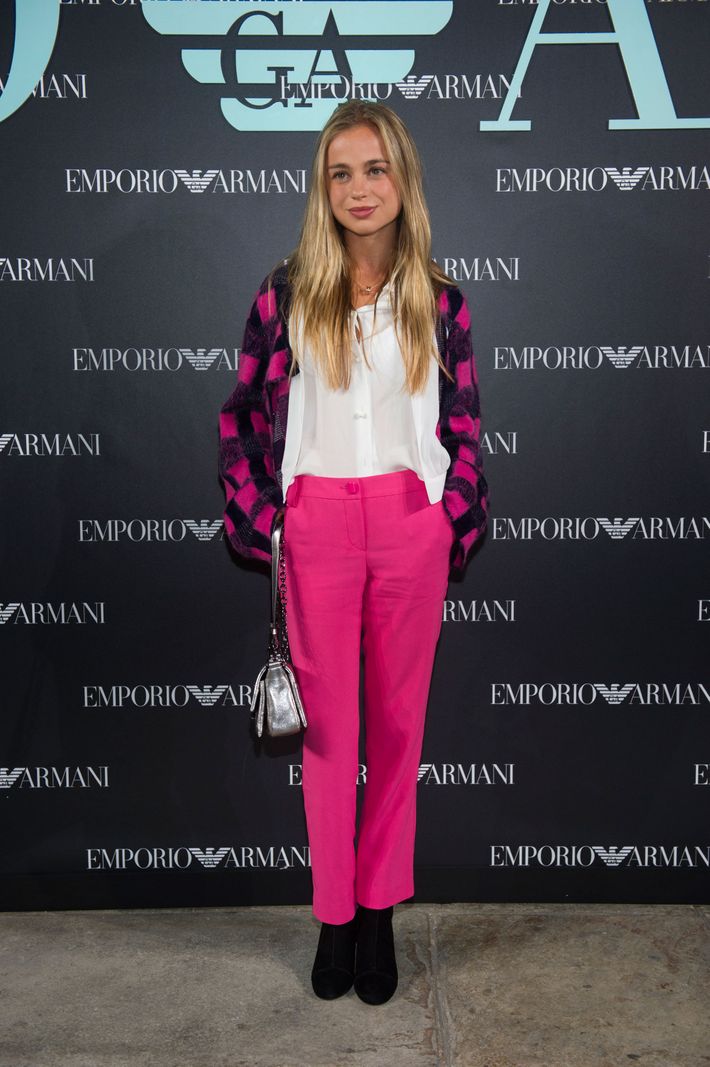 Lady Amelia Windsor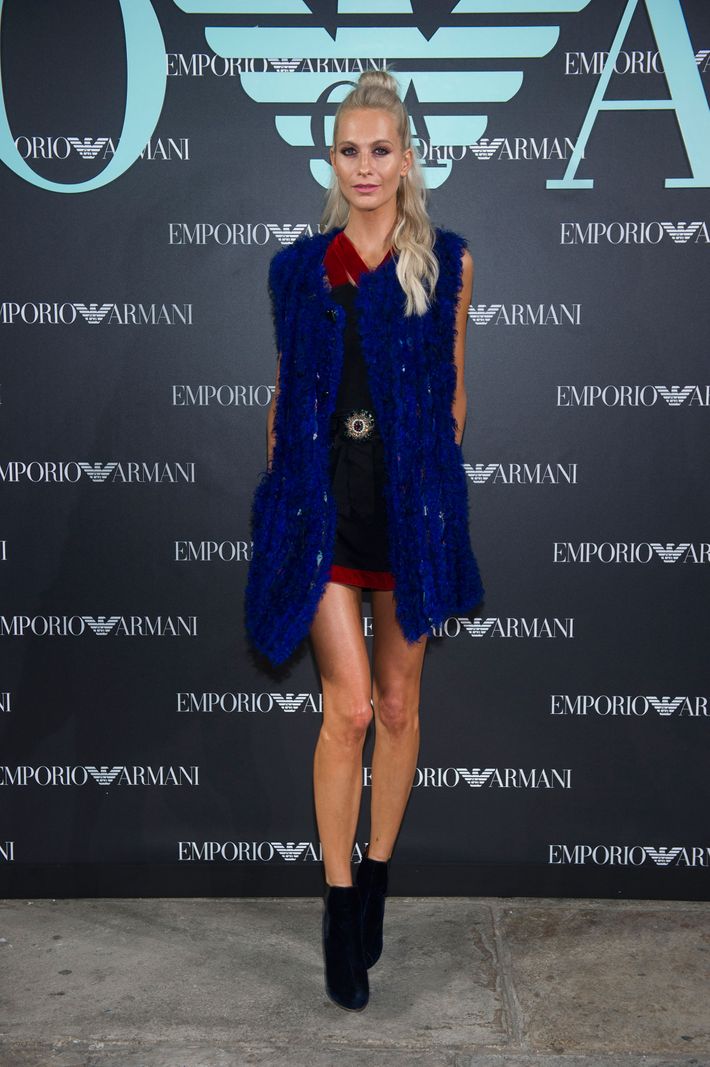 Poppy Delevingne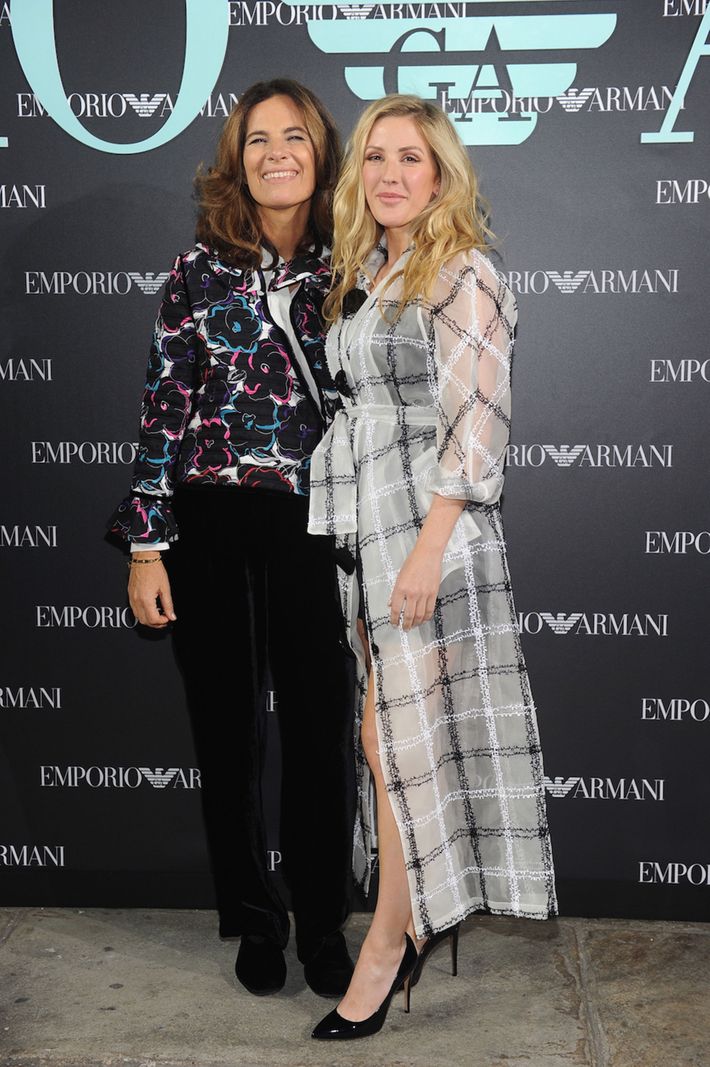 Roberta Armani, Ellie Goulding