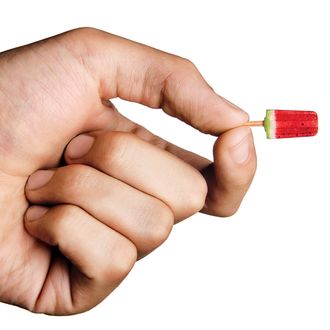 A polymer-clay watermelon Popsicle by Leah Yao, a 20-year-old industrial design student at RISD.
Photo: Bobby Doherty/New York Magazine
There's a photo on @dailymini, an Instagram account dedicated to teeny-tiny replicas of everyday objects, of a postage-stamp-size bag of M&Ms spilling over with chocolates, each smaller than a grain of quinoa. In the comments, among "omg!!!" and "so cute," appears a phrase: "Eeep!" That expression — one that is felt more than spoken — best sums up what it feels like to look at miniature things, whether they're shrunken-down Noguchi coffee tables or ­fingernail-size bottles of Windex. It's a visceral thrill — the cry of the miniac. Miniacs are the makers, collectors, and fans of diminutive versions of, well, everything: dime-size dentures or tarot cards as small as pencil shavings. Miniature-making has long been viewed as an oddballish hobby akin to clockmaking, relegated to trade shows and obscure publications like the Nutshell News. But in the past few years, the miniac demographic has shifted to young artists and aesthetes who just happen to like objects more when they perch on the tip of a finger. These craftspeople, buoyed by Instagram, Etsy, and Pinterest, are building fewer Chippendale-chest replicas, instead preferring to 3-D-print Chanel purses. A search for "miniature laptop" on Pinterest yields hundreds of Lilliputian MacBook Pros, posed next to pennies for scale.
Even the novelist Celeste Ng, author of the new book Little Fires Everywhere, is a miniaturist. "I make tiny food no one else makes," she says. "I spend hours molding beef chow fun and tiny dim sum out of polymer clay." Tiny-ness has also seeped into author of the new book pop culture: In Alexander Payne's new satire Downsizing, Kristen Wiig and Matt Damon play a couple who shrink themselves to microscopic proportions. This past spring, Gulliver's Gate — a $40 million museum with more than 300 miniature scenes — opened in Times Square and has been flooded with tens of thousands of visitors. Meanwhile, in real, everyday life, you can watch no fewer than seven different reality-TV shows — among them, Tiny House Nation and Tiny House Hunters — devoted to remodeling under-600-square-foot homes. Teacup-pig breeders can be found across the country. But the reality of living small is less delightful than it sounds. "The Tiny House Dream Is Actually a Nightmare," says one recent headline, citing couples who learned the hard way that life in a 130-square-foot home doesn't much resemble a Dwell spread. Teacup pigs, it turns out, aren't real — 99.9 percent of the time they'll grow into a 100-pounder. So if you hear the miniature siren call, start small — very small — with a two-centimeter-tall artisan-made Popsicle.
Meet the Miniacs
The biggest players on the small-things scene.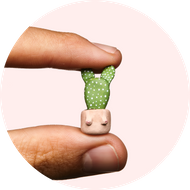 Mackenzie McAlpin, Philadelphia
"My mom made minis out of polymer clay, starting in the '80s — holiday stuff: Santa Clauses, Valentine's hearts. Four years ago, the coffee shop where I worked had an art show. The owner asked us to make something that reminded us of our youth. I thought of my mom, who'd recently passed away, and I decided to make a miniature version of my orange tabby cat. I loved it. I started making more contemporary things than what my mom made. The boob pot by Isaac Nichols. Big Gulps, iPhones. Julia Bornefeld art, an Ai Weiwei urn. A miniature of a girl in sweats taking pictures of her cats. I sell them online. I work full-time, but I could make this my sole source of income if I wanted to."
How to make a simple miniature cactus:
1. Roll out an oblong piece of clay for the cactus and mold a dime-size pot.
2. Bake both at 275 degrees for 40 minutes.
3. Paint the cactus green and the pot brown.
4. Glue the dried cactus into the dried pot.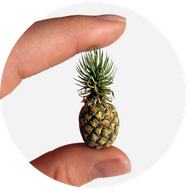 Kate Ünver, Bushwick
"In 2012, I got an idea: There's a skull-a-day Instagram, a coffee-foam-art-a-day Instagram. Mine would be a mini-a-day. My first @dailymini post was an eagle from my own collection. Instagram was still new then, and hashtags like #minis didn't have very much content. My following grew, and I developed a more discerning eye — I'd look for colors missing in my palette, how often I used a coin or a finger to demonstrate size — and I started a website, where I interviewed people about minis. Now I have almost 125,000 followers; when a celebrity like Katy Perry or Olivia Wilde follows me, I get a bump. People respond differently to a tiny loaf of bread than they do to whatever @fuckjerry posts. They comment 'Squee!' or 'Eee!' Honestly, that's why I do it."
How to style a mini for Instagram: "Don't use Instagram filters. Instead edit warmth, highlights, and shadows."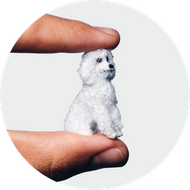 Darren Scala, Hastings-on-Hudson
"In my shop, D. Thomas Fine Miniatures, we have minis for serious, old-school collectors like Windsor chairs, copperware, and oil paintings. But we also cater to a more millennial mini fan — last year, we launched a subscription box service where we ship subscribers a box of miniatures in the mail for $29.99 a month. Our last one was summer themed and featured polka-dot flip-flops and a jug of lemon water."
How to sell more miniatures: "Put food miniatures next to the cash register. People are most entranced by things they're familiar with, like super-fatty steaks."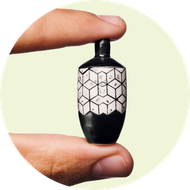 Barbara Davis, Santa Cruz
"I'm not shopping for a dollhouse — I don't want to have to buy supplies for a bathroom, I just want to buy things I like. A couple of years ago, I was in Maine at a miniatures auction, bidding on a portrait of a tiny lobster roll. I loved it, so I was bidding competitively. I was against a really high-profile person. He wasn't there, and his proxy in the audience lost contact with him, so I won, for $4,000. But listen, I've had the same RAV4 for 19 years."
How to buy mini-furniture: "Check the wood's thickness; make sure its grain is proportionately small."
Live Your Best Littlest Life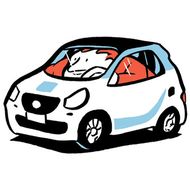 Drive a petite car.
In March, New York City voted to allocate hundreds of public parking spaces to car-share services like Car2Go, whose vehicles are a mere 106 inches long — about half the size of your average sedan (car2go.com).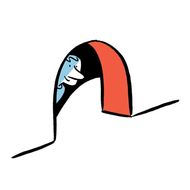 Rent a micro-apartment.
Ollie at Carmel Place, New York's first all-micro-unit building, opened in Kips Bay in 2016. A second location will soon open in Long Island City, and registration for the $2,200-or-so-a-month shared micro-suites (with space-saving Murphy beds and tuck-away tables) begins in early 2018 (ollie.co).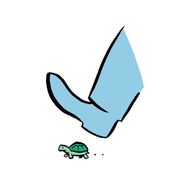 Rescue a four-and-a-half-inch turtle.
In 1975, the FDA banned the sale of turtles with shells under four inches over salmonella concerns, meaning those adorable four-inch turtles being sold near Canal Street are, sadly, illegal. Instead, adopt a slightly larger one (legally) from the Turtle Rescue League (turtlerescueleague.com).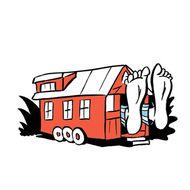 Spend the night in a 160-square-foot cabin.
Getaway (getaway.house) builds tiny vacation-rental houses in the woods (currently outside of New York and Boston) to appeal to city-dwellers looking for affordable wilderness trips (houses start at $99 a night). Petite Retreats (petiteretreats.com) functions like Airbnb for yurts, cabins, tents, and tepees, with rentals all across the country.
How to Make a Teeny-Tiny Doughnut
You'll need a quail egg.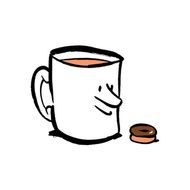 In 2014, Jay Holzer, then head of production at recipe video site Tastemade, called the company's Tokyo office and asked them to send a box of tiny props — pots, pans, knives — so they could try their hand at the tiny-recipe videos that were becoming popular in Japan at the time. Their versions — a mini stack of pancakes, a tiny hamburger, a plate of ­spaghetti — became so beloved that an entire channel, Tiny Kitchen, was born. Now they make one mini cooking video a week, each one getting some 2 million views.
Makes five.
1/3 cup flour
1 tsp. sugar
1 quail egg
2 tbsp. milk
1 tbsp. butter
1 pinch yeast
25 nonpareil sprinkles
Roll dough into dollops the size of shirt buttons, cut holes with a straw, and cook for 10 seconds in a pot of boiling-hot canola oil, over a tea light, until brown.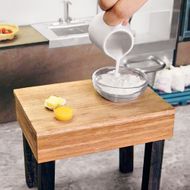 Beat quail egg. Add milk to yeast.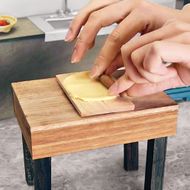 Flatten dough with a tiny rolling pin.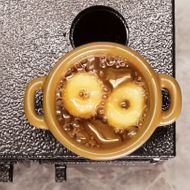 Fry for ten seconds.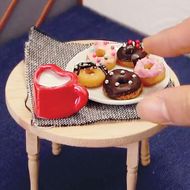 Use nonpareil sprinkles for garnish.
A Mini History of Minis
From Egyptian tombs to YouTube.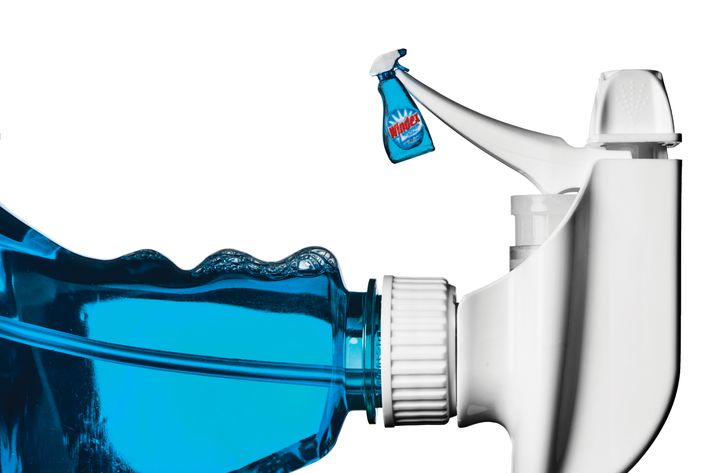 Third millennium B.C.: Ancient Egyptians are buried in tombs with tiny wooden models of their furnishings, boats, and livestock, to ensure comfort in the afterlife.
1400s: Painters like Jean Fouquet paint early miniature portraits, measuring 7.5 centimeters across.
1600s: A manufacturing center in Nuremberg, Germany, makes early dollhouses, with cooking pots, brooms, and hearths, to teach young girls how to manage a house.
1700s: In England, wealthy families commission carpenters to build tiny replicas of their lavish homes. These so-called Baby Houses contain diminutive versions of the owners' luxury wooden furniture and family heirlooms.
1851: To show visitors the entire world at one time and place, the Crystal Palace at the London World's Fair displays a wide range of miniatures, from tea sets and pistols to models of Niagara Falls and the docks at Liverpool.
1928: Colleen Moore, a silent-film star from the 1920s, builds an intricate miniature castle with floor-to-ceiling stained glass and flickering lights and tours it around the United States to raise money for children's charities.
1950s: Anne Ashberry, a nursery owner in Essex, England, creates the first known miniature gardens — shrunken-down plots of plants surrounded by petite walls, paths, and bridges.
1970s: Photographer Laurie Simmons shoots her famous black-and-white dollhouse photographs.
2010: Marcel the Shell With Shoes On, a short film by Jenny Slate and Dean Fleischer-Camp about a tiny snail who hang glides on a Dorito and uses toenails as skis, is awarded Best Animated Short at the AFI Awards.
2016: Zagat opens a "Tiny Café" pop-up in Astor Place, serving mini (edible!) versions of Jacques Torres chocolate-chip cookies, Los Tacos adobado tacos, and Emily Burger cheeseburgers.
Why do Micro-Tomatoes Spark So Much Delight?
According to Merry White, an anthropologist at Boston University who specializes in contemporary Japanese culture.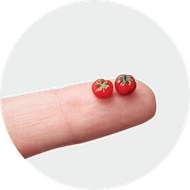 "People often say our love of miniatures is about control — that we find pleasure in being large and able to manipulate the small. We learn it as children, with dollhouses — you are empowered to put the bed in the bedroom, or put the toilet in the bedroom, if you want. I think there is something to that, but in terms of our psycho-emotional relationship to tiny things, I think it relates to the way you feel when you're in a cathedral. The enormity and intricate detail of the space are awe-­inspiring, and humans can experience a flipped ­version of that awe when looking at meticulously reproduced tiny things. That something can be that small is a wonder."
Best of Miniature New York
Gulliver's Gate
216 W. 44th St.
This 50,000-square-foot museum opened this summer to showcase work from a global cast of miniature-makers who built tiny replicas of landmarks from their home countries.
Panorama of the City of New York at the Queens Museum
Flushing Meadows–Corona Park
The model of the city was built at a scale of 1:1,200 and includes every street and park and each of the city's 895,000 buildings constructed prior to 1992, when it was last updated.
Tiny Dollhouse
314 E. 78th St.
The last New York shop dedicated just to dollhouse wares sells everything from miniature chandeliers to bags of M&Ms.
Museum of the City of New York
1220 Fifth Ave.
Carrie Walter Stettheimer's fastidious 12-room dollhouse includes a three-inch Nude Descending a Staircase, crafted for Stettheimer by Marcel Duchamp himself.
The Red Caboose
23 W. 45th St.
Located in a subterranean storefront, this hobby shop has sold intricate miniature subway cars, military planes, race cars, and tour buses since 1946.
How That "Tiny Hamster Eating Tiny Burritos" Video Went Viral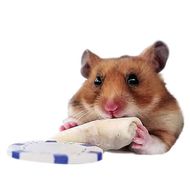 Joel Jensen: We were close to shutting down our digital-marketing company — clients kept saying no to our ideas. We pitched a video of tiny hamsters eating tiny burritos to a gluten-free-frozen-burrito company, but they said it was too weird. We put $10,000 into it anyway.
Joseph Matsushima: Hamsters shouldn't eat flour or corn, so we made the burritos with wonton wrappers. One hamster, named Bogart, ate ten burritos and then walked off the set. Gizmodo posted the video; now it has nearly 12 million views on YouTube. It turned everything around.
Jensen: We owe it all to Bogart.
The Best of the Online Mini Sphere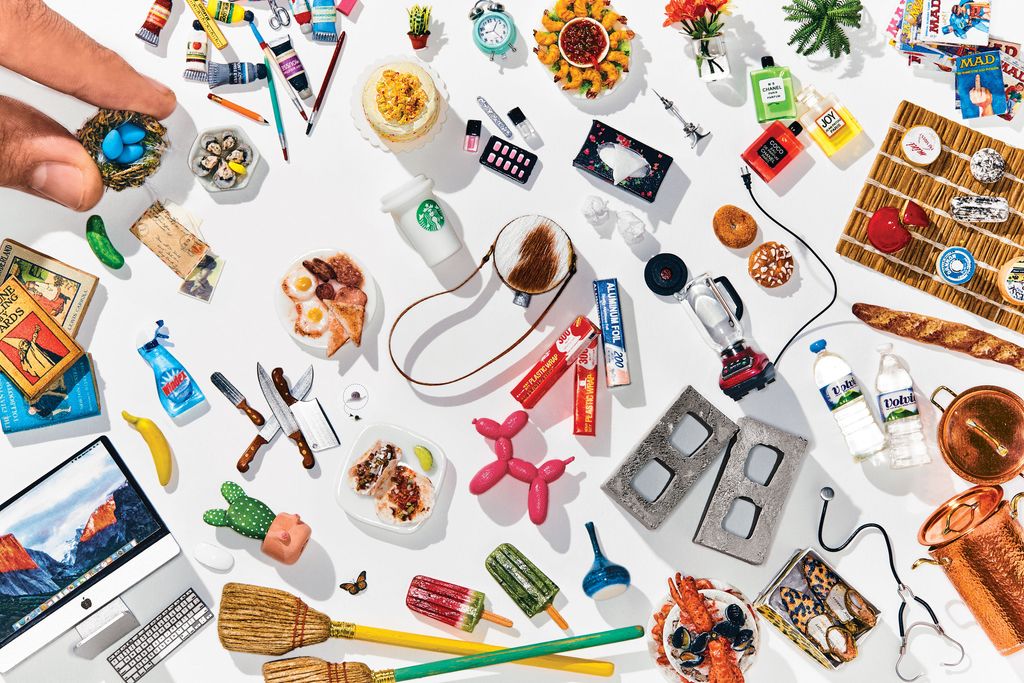 When searching for little things, look for makers associated with the International Guild of Miniature Artisans and keep your eyes peeled for mundane details, like skin flaking off a tiny head of garlic. Such minutiae might go unnoticed in the life-size world, but in miniature form, they're the sign of a skilled maker.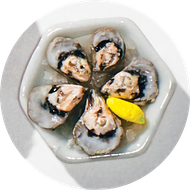 Oysters by Janet Lee, $18 at etsy.com/shop/minniekitchen.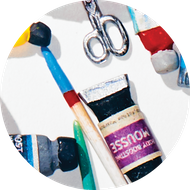 Assortment of art supplies by Jill Marquis, $22 at etsy.com/shop/marquisminiatures.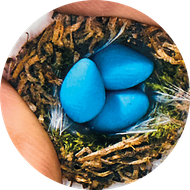 Bird's nest by Lauren George, $12 at etsy.com/shop/ldelaney.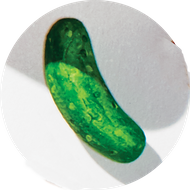 Pickle by Mackenzie McAlpin,$25 at mackenziemcalpin.com.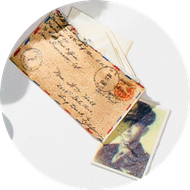 Letters by Lauren George, $9 at etsy.com/shop/ldelaney.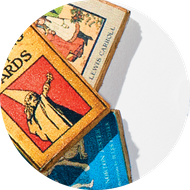 Books by Lauren George, $6 at etsy.com/shop/ldelaney.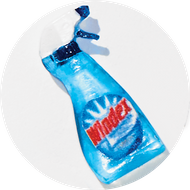 Windex by the Little Dollhouse Company, $6 at thelittledollhousecompany.com.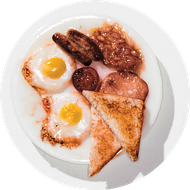 Breakfast plate by Kimberly Clough, $64 at etsy.com/shop/fairchildart.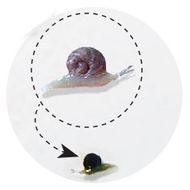 Snail by Julia Cissell, $15 at adoremini.com.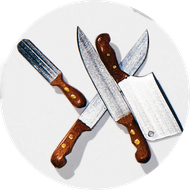 Knife set by J. Getzan, $86 at dthomasfineminiatures.com.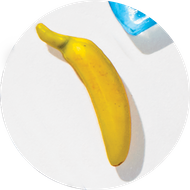 Banana, by Kate Zelle, $6 at etsy.com/shop/farmermarketminifood.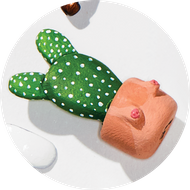 Boob pot by Mackenzie McAlpin, $30 at mackenziemcalpin.com.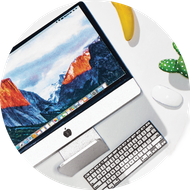 Mac desktop by Pimoke, $29 at etsy.com/shop/liluminiature.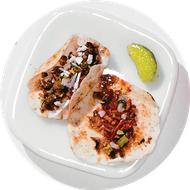 Taco plate by Kimberly Clough, $52 at etsy.com/shop/fairchildart.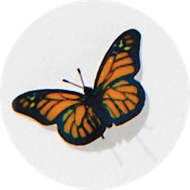 Butterfly by Julia Cissell, $39 at adoremini.com.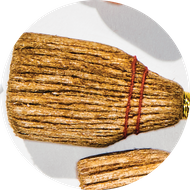 Broom by Jill Marquis, $8 at etsy.com/shop/marquisminiatures.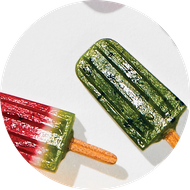 Popsicle by Leah Yao, $24 at etsy.com/shop/fatalpotato.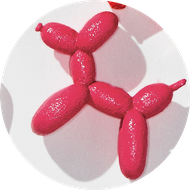 Balloon dog by Phillip Nuveen,$30 at etsy.com/shop/phillipnuveen.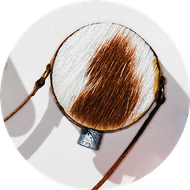 Cowhide canteen by Prestige Leather, $12, at dthomasfineminiatures.com.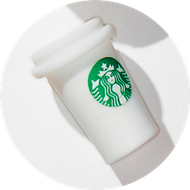 Starbucks cup by Wenwen Xu, $1 at isewfordoll.com.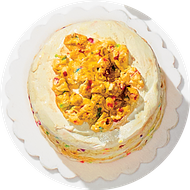 Milkbar cake by Janet Lee, $29 at etsy.com/shop/minniekitchen.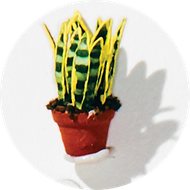 Snake plant by Susan Karatjas, $14 at etsy.com/shop/sdkminiatures.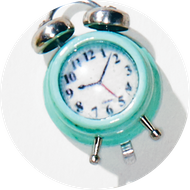 1950s alarm clock by José María Bolio, $60 at ulusminiaturas.com.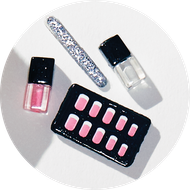 Manicure set by Itsy Bitsy Mini, $20 at itsybitsymini.com.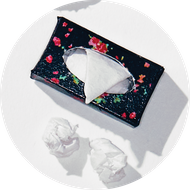 Tissue box by Lauren George, $6 at etsy.com/shop/ldelaney.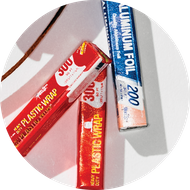 Aluminum foil and plastic wrap by the Little Dollhouse Company, $3 at thelittledollhousecompany.com.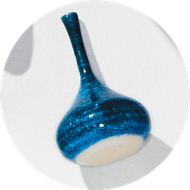 Vase by Jon Almeda, $100 at almedapottery.com.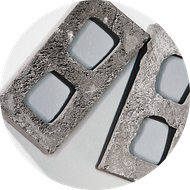 Cinder blocks by Mat Hofma and Erik Polumbo, $6 at minimaterials.com.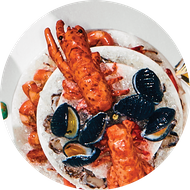 Seafood platter by Linda Cummings, $79 at etsy.com/shop/linsminis.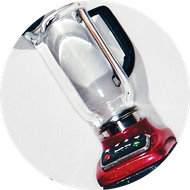 Blender by José María Bolio,$80 at ulusminiaturas.com.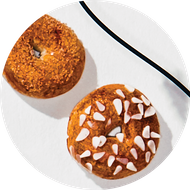 Bagel by Kate Zelle, $10 at etsy.com/shop/farmermarketminifood.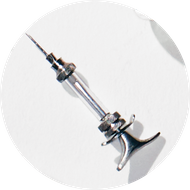 Syringe by José María Bolio, $45 at www.dollhouseminiatures.net.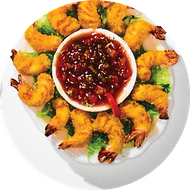 Breaded shrimp by Linda Cummings, $49 at etsy.com/shop/linsminis.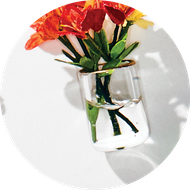 Flowers by Martha McLean, $55 at marthamcleanminiatures.com.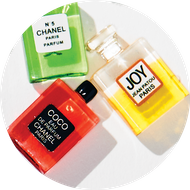 Perfumes by Lauren George, $6 at etsy.com/shop/ldelaney.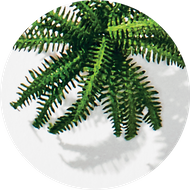 Fern by Susan Karatjas, $12 at etsy.com/shop/sdkminiatures.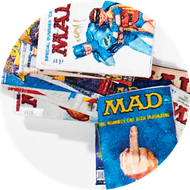 Mad magazine stack by Devin Smith, $40 at etsy.com/shop/awesomethanksminis.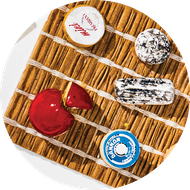 Cheese tray by Denyse Denisselle, $32 at swanhouseminiatures.com.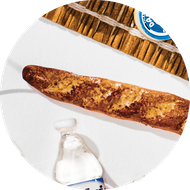 French baguette by Kate Zelle, $7 at etsy.com/shop/farmermarketminifood.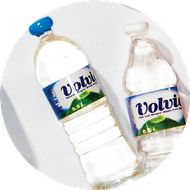 Water bottle by Wenwen Xu, $2 at isewfordoll.com.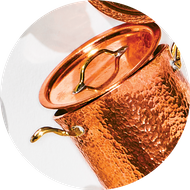 Hammered-copper pots by J. Getzan, $92 at dthomasfineminiatures.com.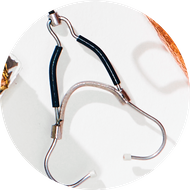 Stethoscope by José María Bolio, $45 at dollhouseminiatures.net.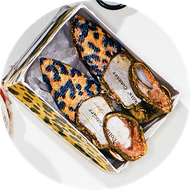 Cheetah-print shoes by Sylvia Rountree, $16 at dollscobbler.com.
*This article appears in the September 18, 2017, issue of New York Magazine.