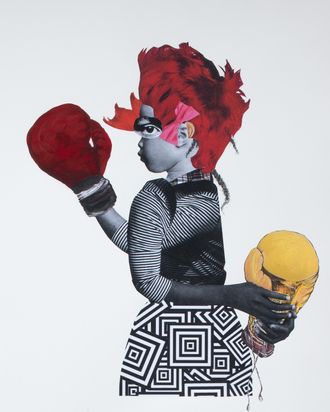 Deborah Roberts,
Rope-a-dope
, 2017.
Photo: Collection of Sarah Arison, Courtesy the artist and Fort Gansevoort, New York Photo: Philip Rogers
The goddess Venus symbolized love, sex, beauty, and fertility in Roman mythology, but historically she was always white — as painted by Renaissance artists such as Sandro Botticelli in The Birth of Venus. The Austin-based artist Deborah Roberts, whose work is currently featured at the Studio Museum in Harlem's new show "Fictions," aims to critique perceptions of ideal beauty standards that are rooted in both the renaissance paintings of Venus, and in images she grew up absorbing from pop culture. She says she depicts young girls because of their malleable yet fixed identities, writing in her artist statement: "Each girl has character and agency to find their own way amidst the complicated narratives of American, African American and art history."
Nineteen artists of African descent from across the U.S. are showcased in the exhibit "Fictions," on view until January 7 (see the full list of artists here). The multimedia show plays with ideas of fact, memory, and falsehoods that often become socially accepted truths. Artists drew inspiration from a range of sources including childhood memories and historical and current events for this fifth exhibit in the museum's "F" series, which features emerging artists. Baltimore-based painter Amy Sherald's experiences growing up in the American South influenced her work; she paints backdrops and her subjects' clothing in vibrant colors that contrast with her use of grayscale for skin tones — which she describes as a challenge to the concept of color-as-race. Los Angeles–based photographer Texas Isaiah uses light and shadows to explore gender, race, and sexuality, focusing on the affinities people have for physical places. "Fictions" ultimately builds on the core of the Studio Museum's mission — to exchange ideas about race, identity and the visibility of artists of African descent. Click ahead to preview the exhibit.
"Fictions" is on view at the Studio Museum in Harlem until January 7, 2018.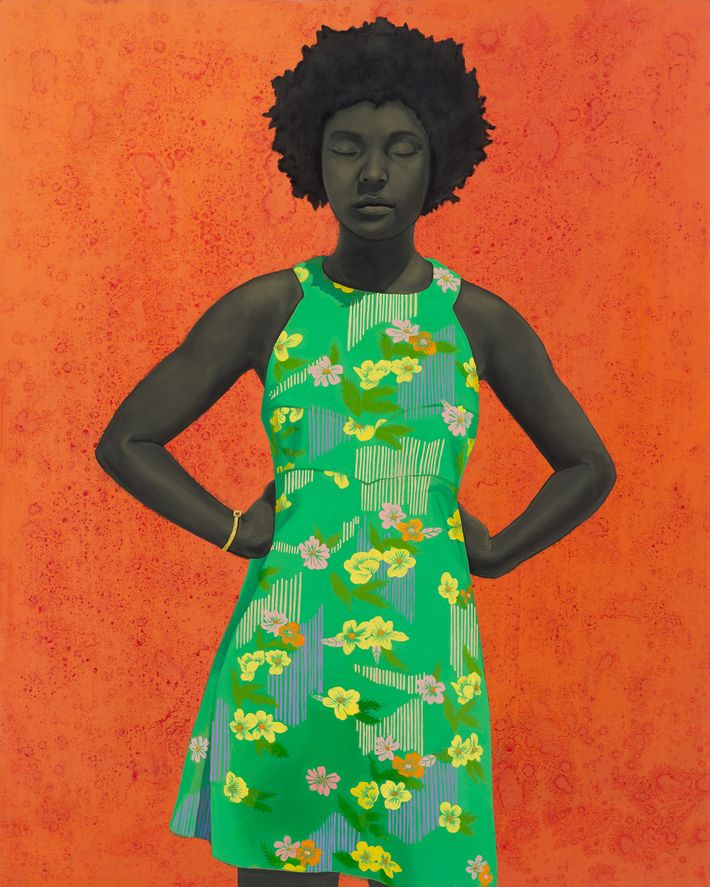 Amy Sherald, The Make Believer (Monet's Garden), 2016
Oil on canvas, 54 × 43 in.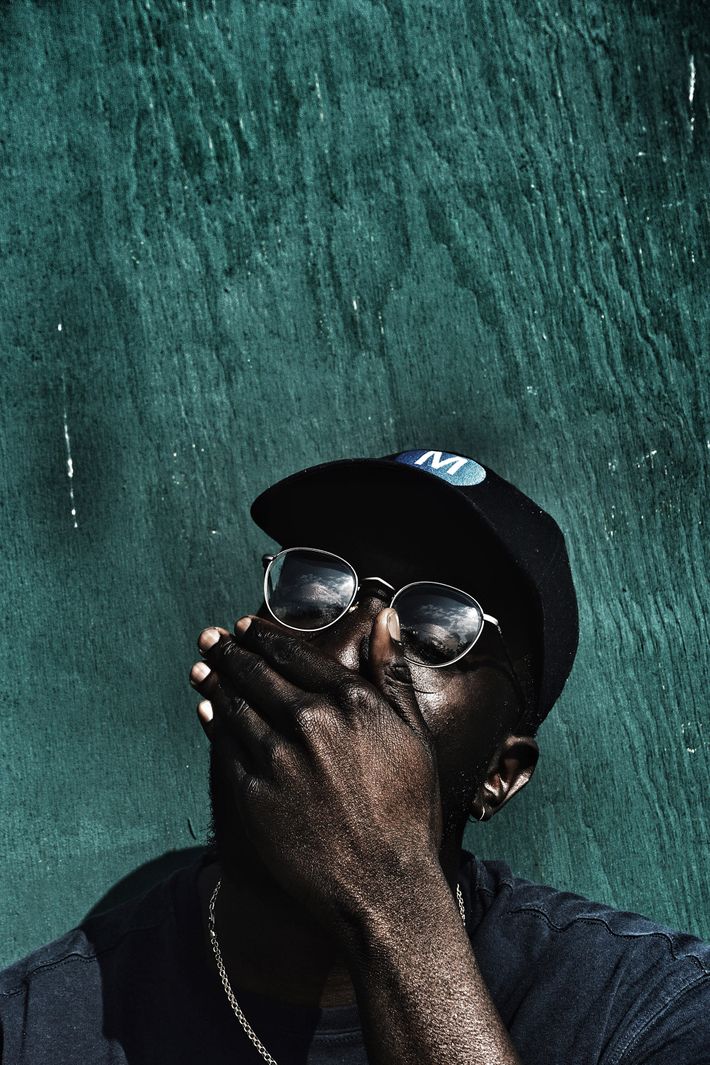 Texas Isaiah MoRuf, verse 1, 2016 
Digital photograph, 30 × 20 in.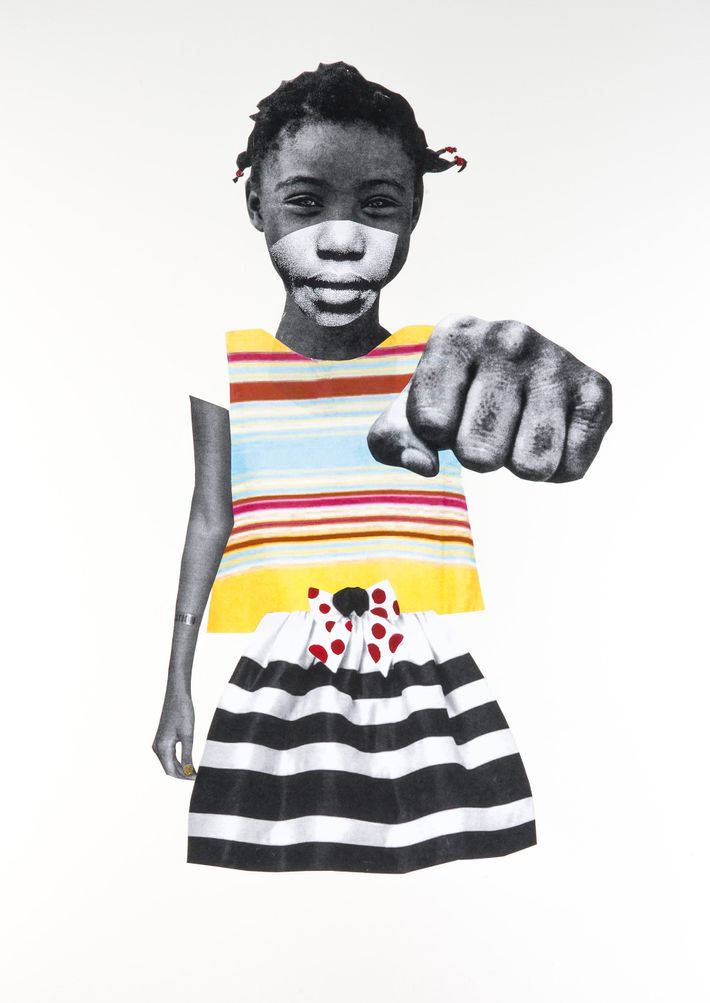 Deborah Roberts, It's All Good, 2017
Mixed media on paper, 30 × 22 in.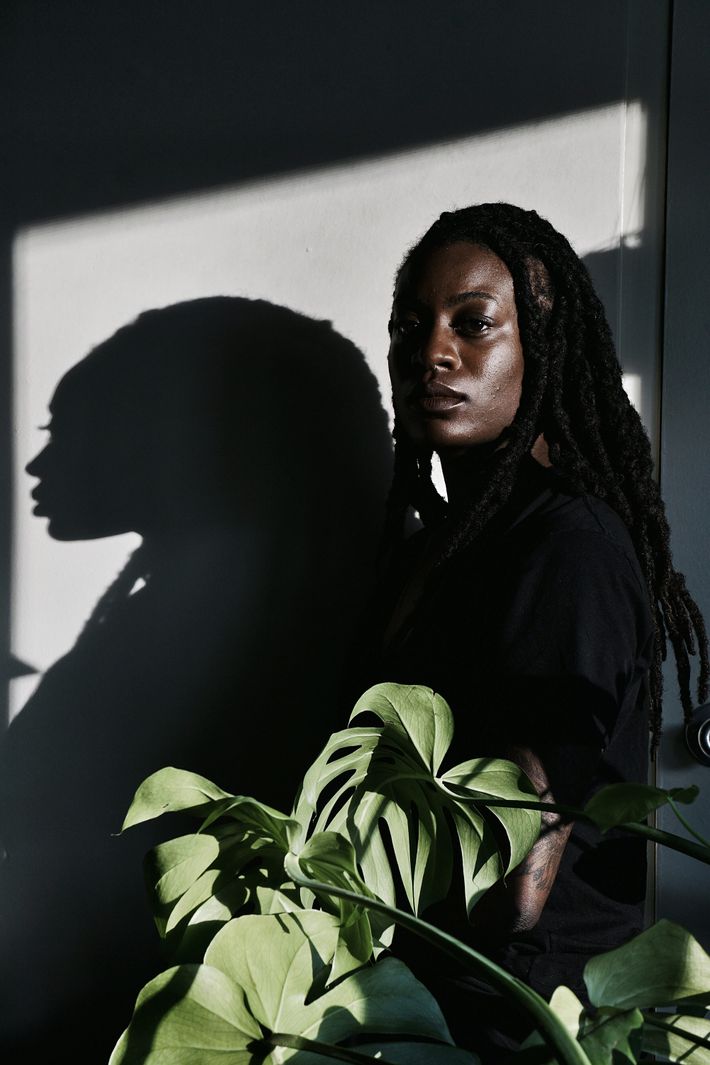 Texas Isaiah, i'm stretching beyond an idea, verse 2, 2017 
Digital photograph, 30 × 20 in.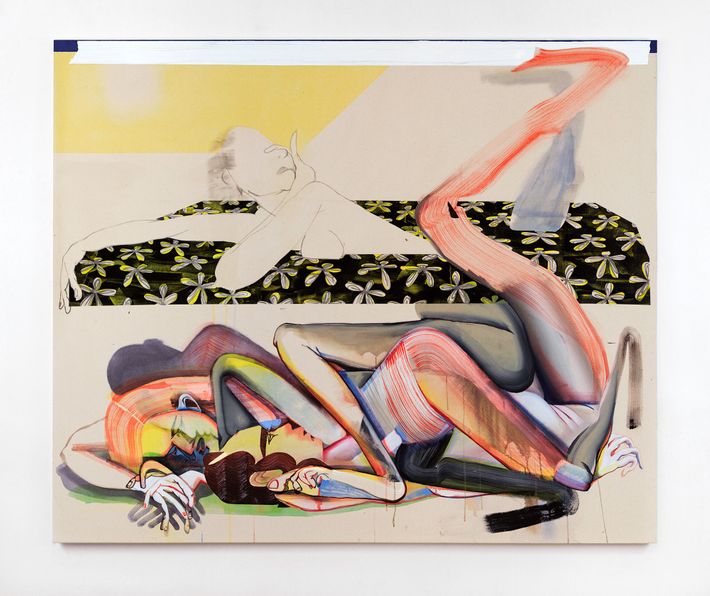 Christina Quarles, A Part Apart (Fade), 2017
Acrylic on canvas, 60 × 72 in.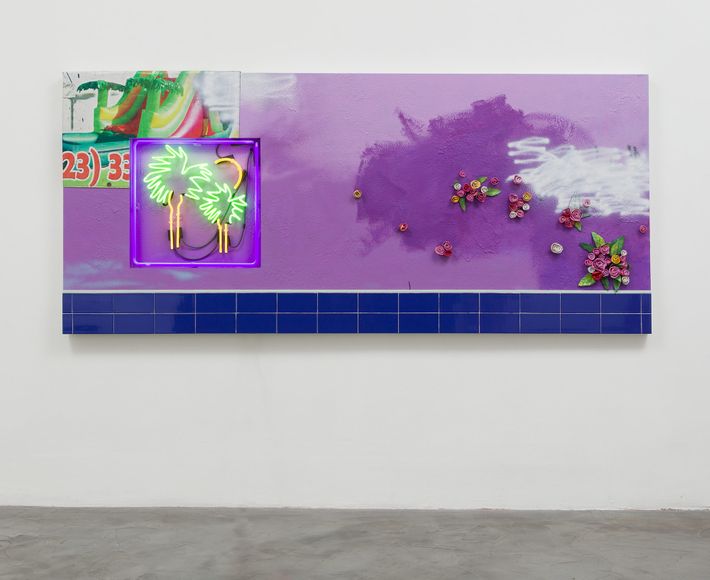 Patrick Martinez, los angeles landscape (echo park), 2017 
Ceramic, found banner tarp, ceramic tile on stucco, and neon on panel, 48 × 108 in.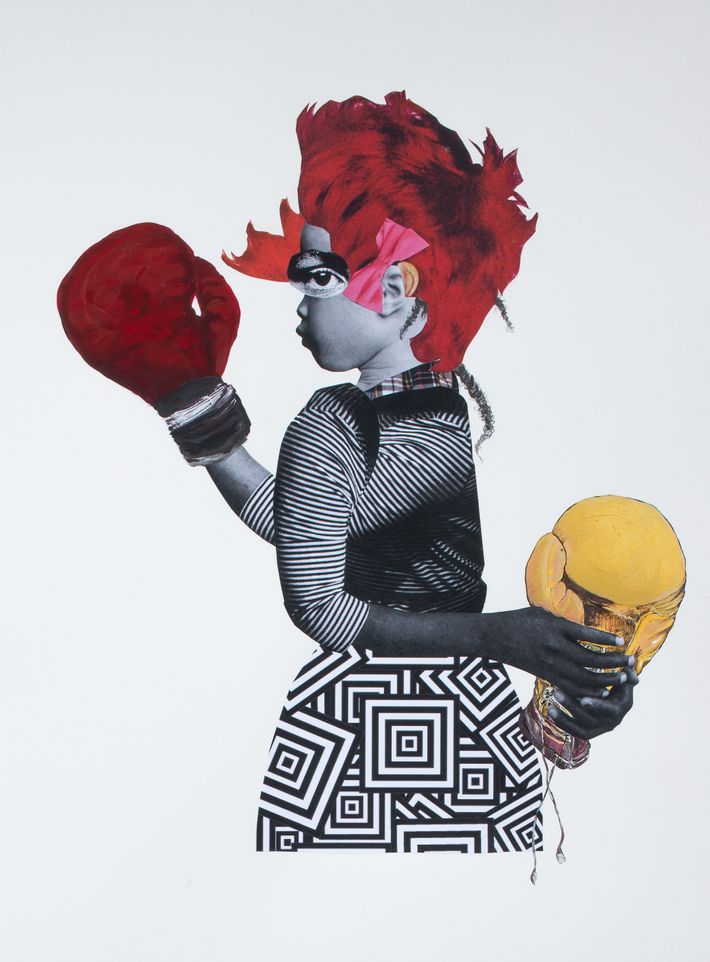 Deborah Roberts, Rope-a-dope, 2017. 
Mixed media on paper, 30 x 22 in.