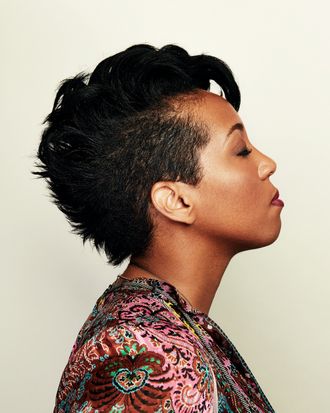 Qianna Smith-Bruneteau.
Photo: Katie Thompson. Photo Editor: Biel Parklee.
The US Open is underway, so Qianna Smith-Bruneteau is a bit busy. The social-media director for both the United States Tennis Association and the matches at Arthur Ashe keeps her hair routine fairly simple, at least. "Le Mohawk," as she calls her look, is supported by biweekly trims at Serge Normant and a handful of products.
The best thing I ever did to my hair: Meeting Ted Gibson nearly a decade ago. He's someone I consider a mentor. He taught me the importance of having a defining hairstyle and the transformative powers of an amazing cut and color.
A rundown of my hair regimen: I use a lot of styling products to maintain the shape of my mohawk, from foam on the sides to slick it down (Carol's Daughter Hair Milk Styling Foam) to wax on the top to mold and shape (Shu Uemura Sculpting Putty). I also use a mini flat iron and few drops of Moroccanoil about every other day to keep the shine. This hairstyle is playful with an edge. I can wear it a little wild spiked to the front or more laid back and spiked to the back. It all depends on how my morning is going and the music I play while getting ready. I've been listening to a lot of Jimi Hendrix and Led Zeppelin lately.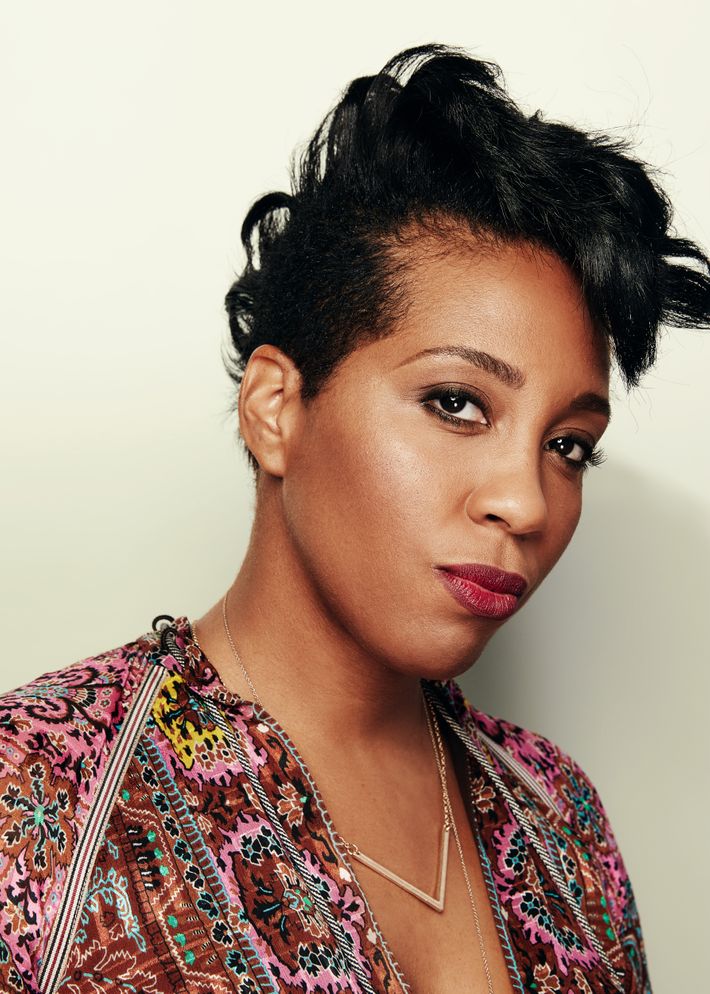 The worst thing I ever did to my hair: Bleach it blonde in college!
In my shower you'll find: Philip B White Truffle Ultra-Rich Moisturizing Shampoo, which works wonders for color and chemically treated hair. I also use a rich conditioner, Kiehl's Olive Fruit Oil Nourishing Conditioner, to restore and hydrate.
How often I wash my hair: It really depends on my fitness schedule. When doing hot yoga or running, it's daily.
How often I trim my hair: Every two weeks, as the cut requires a bit of upkeep.
My hairstylist: Eugene Smith at Serge Normant in Chelsea. He's definitely part bestie and part hair therapist. From getting me ready for life-changing career moves to Fashion Week to my wedding in Paris, Eugene has been there for just about every major life moment.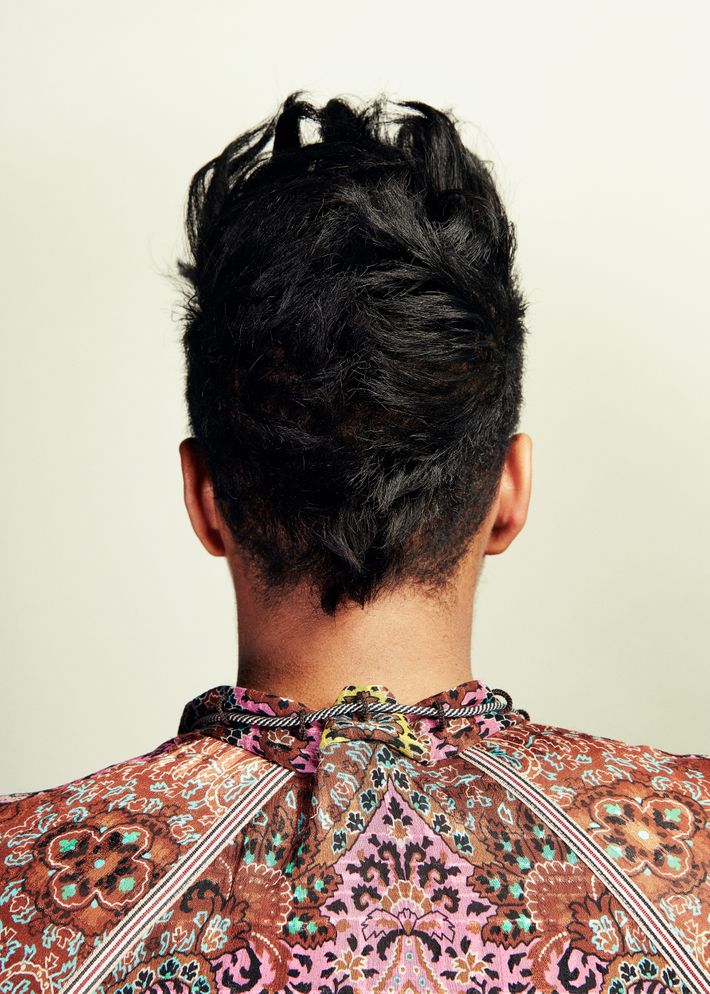 The most important thing people with hair like me should know: Find a hairstylist whom you trust and believe in. I never give Eugene any direction because he's a creative, so I let him create. Over the past nine years, he's given me four signature looks that have really defined my personal style as an adult. In his chair, it's his hair, and I don't care.
My hair is: Dyed jet black and chemically straightened.
What I love most about my hair is: That it has attitude and a point of view: bold, fearless, and confident.
If you buy something through our links, New York may earn an affiliate commission.
Production Credits:
Photos by Katie Thompson
Hair by Lucas Wilson using Bumble and Bumble
Makeup by Eric Vosburg
Produced by Biel Parklee
Hair Assistant: Sergio Estrada
Makeup Assistant: David Rivera