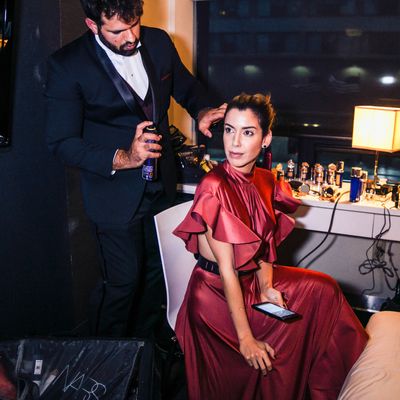 Photo: Emily Malan. Photo Editor: Biel Parklee.
Back in 20o6, an 18-year-old Brazilian girl named Camila Coutinho decided to launch a blog. She called it Stupid Girls after the Pink song, and its main function was to translate the copy of American gossip blogs into her native Portuguese.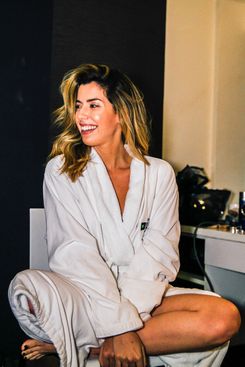 Today, Stupid Girls and Coutinho are equally huge. On Instagram alone, the blog has 1.1 million followers (compare that with the 404,000 followers of Cupcakes and Cashmere founder Emily Schuman, who launched her blog around the same time). The Cut caught up with Coutinho in New York this week to talk about about how a Brazilian blogger does Fashion Week beauty.
Coutinho was on her way to La Prairie's The Art of Caviar pop-up exhibit in midtown, in which artists showed work inspired by, yes, caviar. As Junior Castro, her friend, makeup artist, and hairstylist, readied her for the evening, Coutinho shed light on a few Brazilian beauty practices.
She's a fan of velaterapia, the candle-flame hair treatment that literally burns away split ends. "It's very nice," she said. "There's this salon called Dios, and they specialize in the treatment."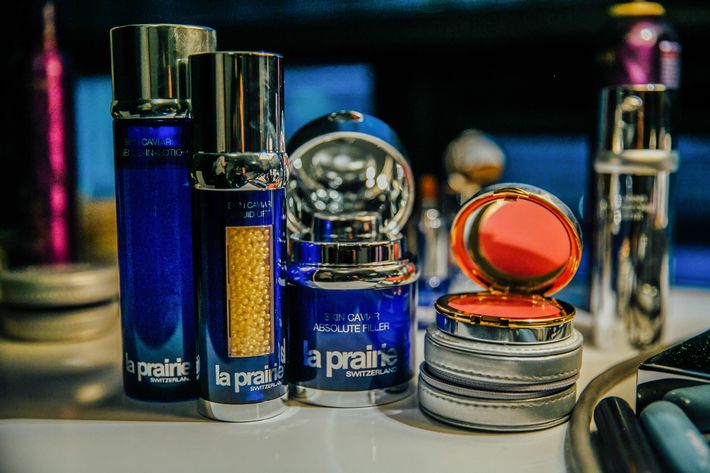 While straightening treatments seem to be the country's biggest hair treatment export, Coutinho acknowledges that a recent attitude shift in beauty standards has encouraged more Brazilian woman to wear their hair curly.
Another unexpected cultural lesson: Crossfit, not Zumba, is the most popular way to get fit in the South American country. But neither of those are Coutinho's speed: "I only do weights," she says.
Oh and she also meditates. Wellness — whatever that nebulous term means — has found its way to Brazil, too. But Coutinho's grateful. Her meditation app will come in handy next year, when she plans to launch a digital content agency and publish a book of career advice. After all, a mega-blogger's work is never done.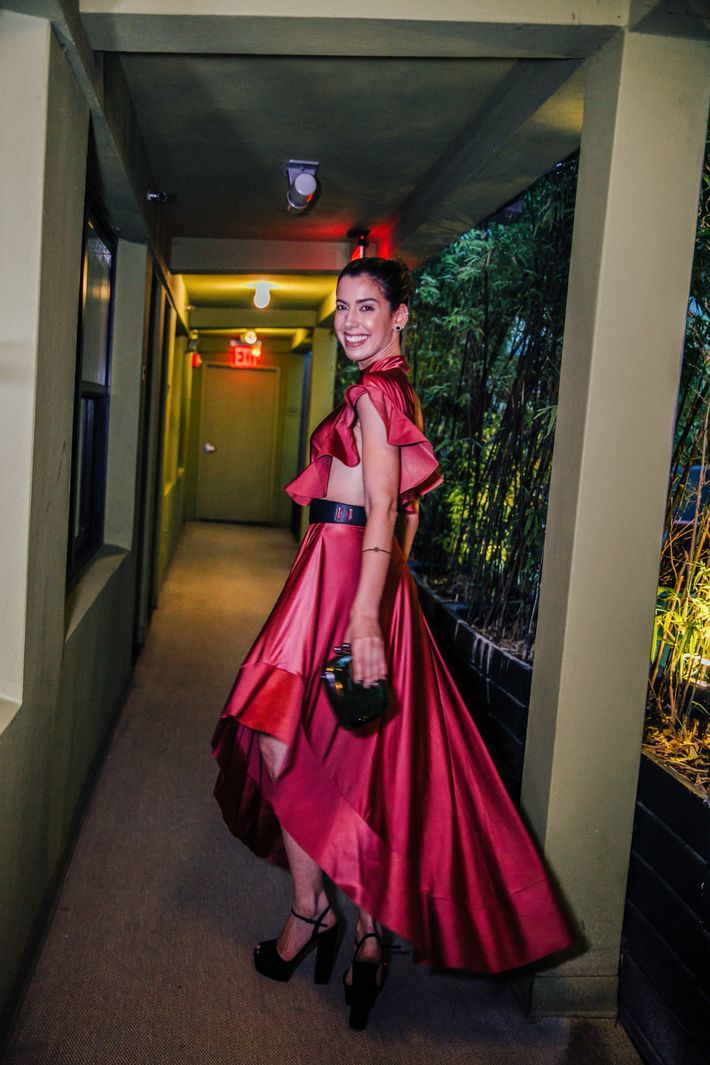 Castro prepped Coutinho's face with La Prairie's Skin Caviar Essence-in-Lotion to soften her skin.
This "booster," Castro says, provides an additional level of hydration and allows makeup to appear more natural.
For dewy skin that didn't turn greasy, Castro applied NARS foundation all over Coutinho's face, and the brand's concealer under her eyes.
For a natural wash of color, Castro combined two shades of blush: "Peach Glow" and "Rose Glow" on the apples of Coutinho's cheeks.
Finally, for a glow with glints of shimmer, Castro dabbed NARS' Illuminator in Hot Sand on the tops of Coutinho's cheeks.
If you buy something through our links, New York may earn an affiliate commission.