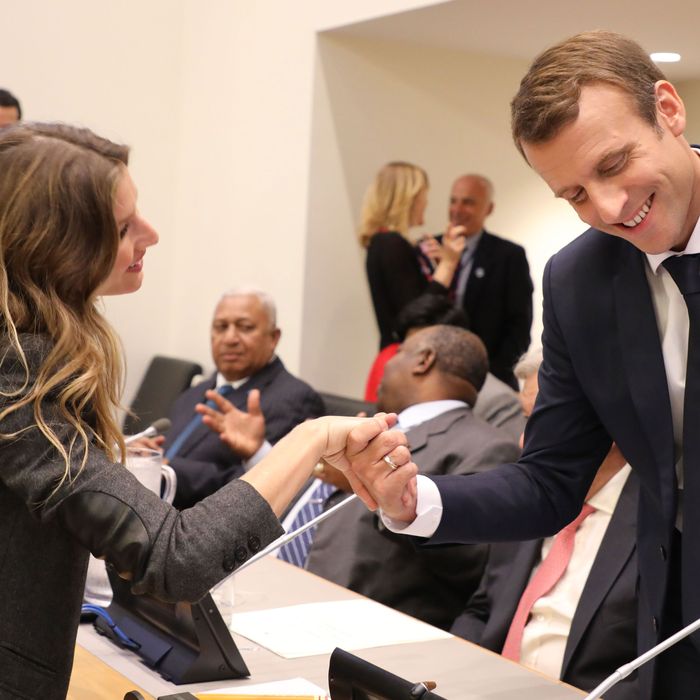 Emmanuel Macron's face upon meeting a Brazilian supermodel.
Photo: LUDOVIC MARIN/AFP/Getty Images
Did you know that the environment has always been Brazilian supermodel Gisele Bündchen's passion? She said as much when she was appointed a Goodwill Ambassador for the United Nations Environment Programme a few years back. So it made sense that, on Tuesday, she attended a meeting of the Global Pact for the Environment, an initiative that aims to gather all international environmental laws into a single binding document.
That initiative happens to be lead by France, which means French President Emmanuel Macron was also in attendance. According to TMZ, he and Bündchen "exchanged pleasantries and shook hands in a move that can only be described as both classy and gentlemanly of Macron." Judging by the pics, Macron had a great time.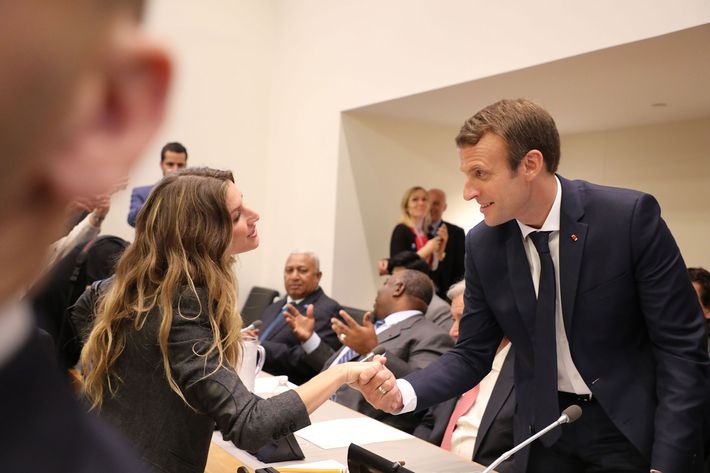 Or maybe he just loves holding hands.