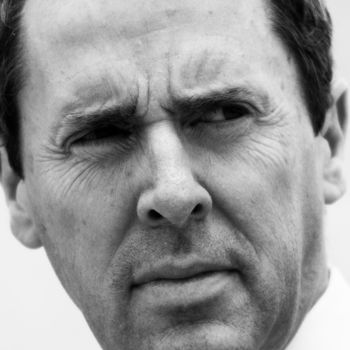 Rep. Mark Walker.
Photo: Bill Clark/CQ-Roll Call,Inc.
The Republican congressman from North Carolina who once boldly decried the Capitol Reflecting Pool duckling ramp as "government waste," has re-emerged with yet another Bad Take. During a press conference outside the Capitol on Tuesday morning, Walker, who serves as chair of the Republican Study Committee, was assuring the American people that he and his fellow caucus members would play a larger role in national debates, when he slipped in this strange and wholly unnecessary comment about his female colleagues:
We must become more vocal and visible. The accomplished men and women of the RSC, and women — if it wasn't sexist, I would say the RSC eye candy; we'll leave that out of the record — are not attention-seekers. In fact many of them prefer to work behind the scenes in the process of what we call effective conservatism. However, we have no other alternatives to move in a more pro-active manner.
Somehow, despite his masterful attempt to conceal his sexist comments behind a hypothetical, Walker still came under fire for his remarks.
The congressman apologized later that day, telling CNN: "During a press event today, I made a flippant remark meant to be light-hearted but fell short. I'm proud of the women who serve in our RSC leadership."
Watch a clip of his comments here, and more importantly, watch a clip of the capitol ducklings here.