Goop has spent nearly ten years exploring such subjects as colonics, hypnosis, and vaginal steaming, and now they're boldly charging into a terrain more fraught than an eight-day goats' milk cleanse: print media. The first issue of Goop Magazine is here, which the Cut can exclusively reveal features a nearly-nude, mud-painted Gwyneth Paltrow on the cover: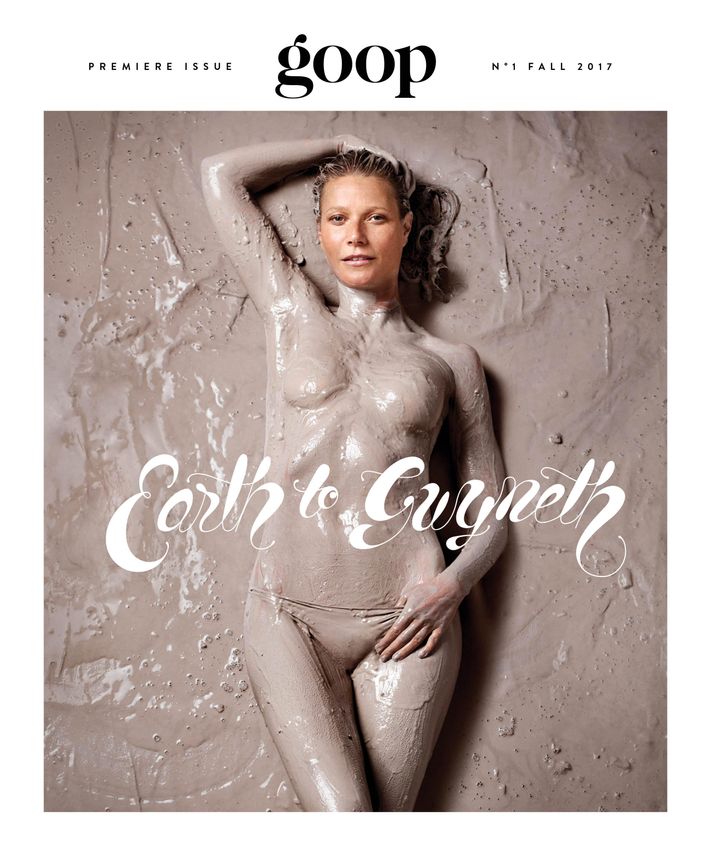 The magazine, a joint project with Condé Nast "conceptualized as a collectible edition," retails for $14.99 and is expected to come out quarterly. In this issue, Paltrow will discuss various alternative remedies she subscribes to, including being purposefully stung by bees.
She also divulges on her first Master Cleanse experience:
"I remember standing in a hippie health-food store in Greenwich Village and I saw a little paperback book describing a 'master cleanse,' and I was like, What's that? I remember the next day [after I finished the cleanse] I was like, Oh, wow, I just did this cleanse, and I feel so much better. I can have a beer and a cigarette now, right?"
Who among us?