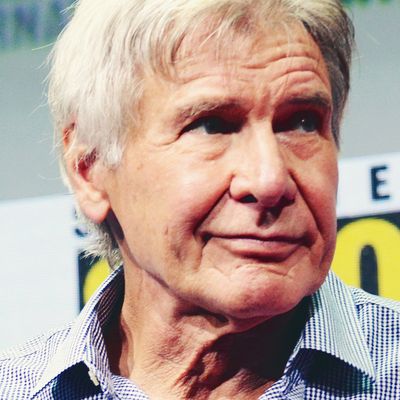 Harrison Ford.
Photo: Albert L. Ortega/Getty Images
Harrison Ford is a legendary actor, a so-so pilot, and a dad — the latter of which came out in full, grumpy force on Sunday. Ford — likely accompanied by his earring — was spotted directing traffic outside of the Queens-Midtown Tunnel in New York City.
Per TMZ, he took matters into his own hands when his vehicle got stuck in a traffic jam, motioning and yelling at cars to get going.
Once he was moving back along, he also presumably threatened to turn this car around, dammit.