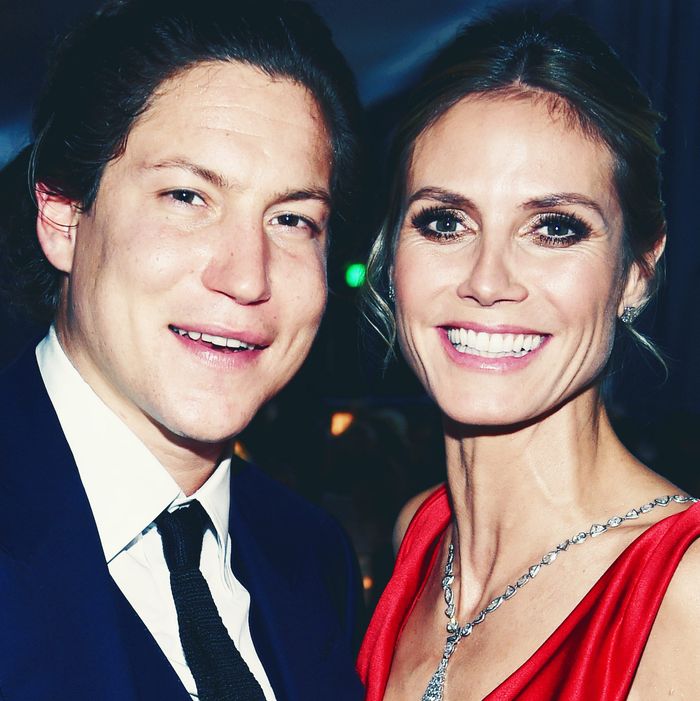 Vito Schnabel and Heidi Klum.
Photo: Dimitrios Kambouris/Getty Images for EJAF
Looks like art dealer Vito Schnabel is having a rough week. On Monday, his girlfriend of the past three years, supermodel Heidi Klum, revealed that she and the 30-year-old son of famed artist Julian Schnabel broke up. And on Thursday, TMZ broke the news that Schnabel had allegedly been arrested earlier in the month at (of all places) Burning Man.
According to TMZ, Schnabel had been arrested by Pershing County Sheriffs on September 3 and charged with felony distribution and manufacture of a controlled substance. A police report allegedly showed that Schnabel was in possession of Psilocybin — or mushrooms — at the time of his arrest. Schnabel reportedly pleaded not guilty to the charge, and faces up to five years in prison if he's convicted.
This revelation merely proves that what happens at Burning Man truly does not stay at Burning Man (particularly because the first rule of attending the festival is to never stop talking about it).