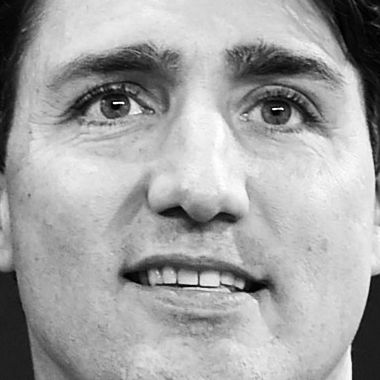 Justin Trudeau.
Photo: Jamie McCarthy/Getty Images for Bill & Melinda
Who comes to mind when you think of feminist inspirations? Your mother? Gloria Steinem? bell hooks? If you're Justin Trudeau, the answer is Don Jon star and trophy husband Joseph Gordon-Levitt. At an event for the Bill and Melinda Gates Foundation on Wednesday, the Canadian prime minister reportedly told the crowd:
I saw a video in 2014 of Joseph Gordon-Levitt, saying 'Yeah, I'm a feminist' … It wasn't that, 'Oh, I'm going to follow his lead.' It was like, 'Oh, OK, it's OK for men to say that they are feminists in a public sense. Great, I'm going to finally do that.'
If you have any follow-up questions about why it took a straight, white man to make Trudeau feel good about calling himself a feminist, don't worry – it's only a matter of time before you run into the prime minister on one of his charming PR stunts.