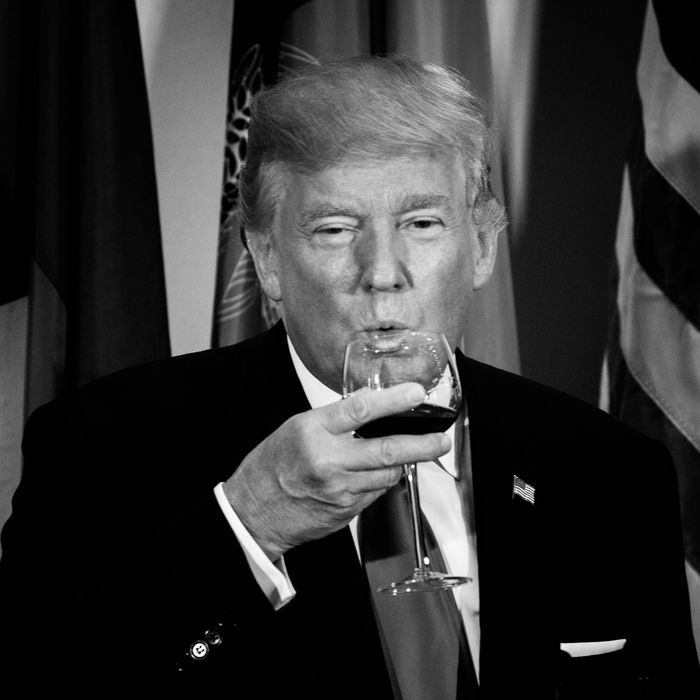 President Trump.
Photo: BRENDAN SMIALOWSKI/AFP/Getty Images
Imagine for a moment you're at dinner. It's dimly lit, your pants are straining slightly after a full meal, and in front of you is a single scoop of ice cream in a small crystal bowl. You look across the table and notice that your companion has two scoops of ice cream. Your eyes travel up the length of his bright-red tie, past his hunched shoulders to his tanned face. He whispers: "Tremendous …"
This chilling scene could be yours on September 28. President Trump's reelection campaign is raffling off a "Victory Dinner" with the president in New York City.
Trump's team launched his reelection campaign on Inauguration Day, and held its first fundraising event at the Trump Hotel in Washington, D.C., in June. Donors paid $35,000 to attend.
With bidding beginning at $35, this fundraising dinner is much more affordable. It is not yet clear where the September 28 "Victory Dinner" will be held, how many people will be in attendance, or whether guests will be forced to eat meatloaf against their will.