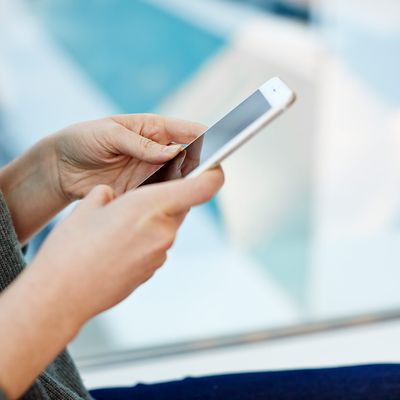 Photo: Mint Images/Getty Images/Mint Images RF
Here are some good potential Instagram photos to use in an ad for the platform: Scenic and enviably styled travel pictures. Overhead food shots. Someone's dogs. Here is a less good Instagram photo to use for that purpose: A screengrab of an email in which a journalist received a rape threat. Unfortunately, that's what Guardian journalist Olivia Solon says happened with one of her posts.
The email itself reads "I will rape you before I kill you, you filthy whore," with a subject line of "Olivia, you fucking bitch!!!!!!!!" Instagram's algorithm apparently found it "engaging" because of the number of comments she received and served it up as a Facebook ad (Facebook owns Instagram) to her sister.
This is hardly a social-media site's first brush with faulty algorithms — this comes just a week after it was discovered that Facebook users could buy hate speech–targeted ads on the platform.