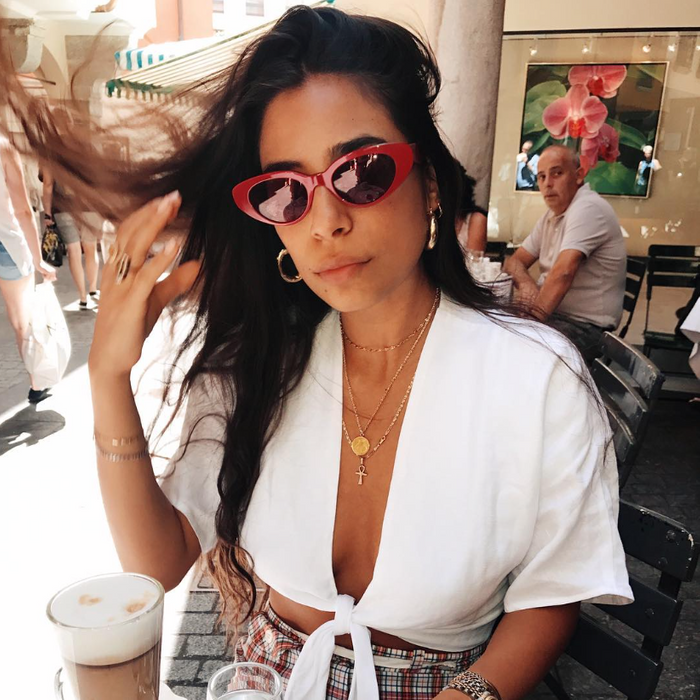 A spontaneous hair flip. Photo: Bianca Valle
Photo: Courtesy of Instagram/vbiancav

Welcome to "Extremes," a series examining the outer edges of style.
It's hard to take a truly good candid photo, so we can all thank Instagram for making it socially acceptable to post "plandids" — pictures that have been meticulously planned to look as spontaneous as possible.
Good activities for plandids include casually posting up on a kitchen counter, hailing a cab in a perfectly styled outfit, or lounging with a good book in a one-piece bathing suit in Tunisia. Ideal plandid facial expressions include the Pretty Laugh and the Who, Me? But the most important part of a plandid is having a trusty sidekick to help you take it — and knowing how to direct that person.
Bianca Valle, Charlotte and Sophie Bickley, and Zach Weiss are all Instagram influencers who have mastered the art of the plandid. We spoke to them about the extreme effort it takes to look effortless on Instagram.
Produced and shot by Kenny Wassus, assistant producer Madeline Muzzi.