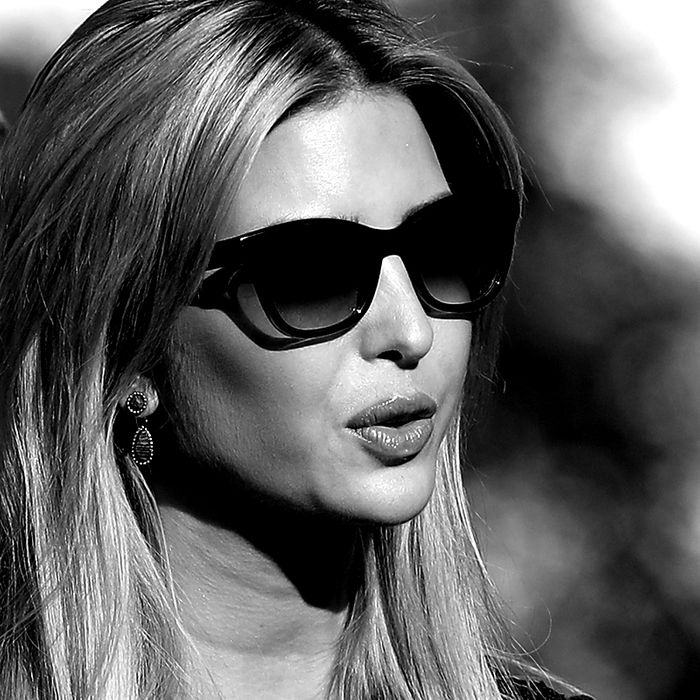 Ivanka Trump has grown "cynical" about D.C. politics.
Photo: Win McNamee/Getty Images
In recent weeks, Ivanka Trump — who once expressed interest in involving herself in issues as wide-ranging as climate change, human trafficking, and the future of Planned Parenthood — has backtracked, telling Politico that she "desperately wants to lower expectations of what she can achieve" from inside her dad's administration. In a series of interviews with the Financial Times throughout July and August, the First Daughter hammered that point home, telling the paper that she can't possibly live up to her critics' hopes, and that, although she advises the president, in the end she doesn't actually have that much influence over what he does.
Ivanka told the Times that her White House role consists of giving her dad advice and research to reinforce her view on certain issues. "I think it benefits the president to be able to hear from people who both agree and disagree with him on any given issue," she said. "And then, ultimately, the president makes his own decision." She later added in an email:
"Some people have created unrealistic expectations of what they expect from me … That my presence in and of itself would carry so much weight with my father that he would abandon his core values and the agenda that the American people voted for when they elected him. It's not going to happen. To those critics, shy of turning my father into a liberal, I'd be a failure to them."
According to one senior White House official, Ivanka arrived in Washington "super idealistic" about what she could accomplish. But as she's failed again and again to make her influence felt when it comes to policy, she's become "more cynical, admitting in private that she finds D.C. politics prickly."
And her increasing cynicism has caused her to consciously scale back on the number of things she's involved in; as she told the Times, a "close friend" who worked in the Obama administration told her to be "laser-focused" on a few key issues — advice she's now taking to heart.
"Whether my contribution ultimately lives up to the expectations of some of the harshest critics?" she wrote in an email, "only time will tell." Time, and whether or not she can convince Republicans to be as "laser-focused" as she is.