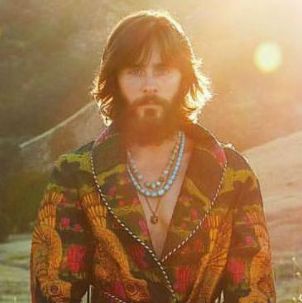 Jared Leto on the cover of WSJ.
Photo: Terry Richardson/WSJ/Instagram/magnus_berger
Pajama enthusiast Jared Leto reconnects with nature on the cover of WSJ. Magazine's September Men's Style issue. He seems to be truly one with the universe while wearing a large Gucci coat and several pieces of beaded man jewelry. And look, the sun also makes an appearance.
Ah, the magic of the great outdoors.