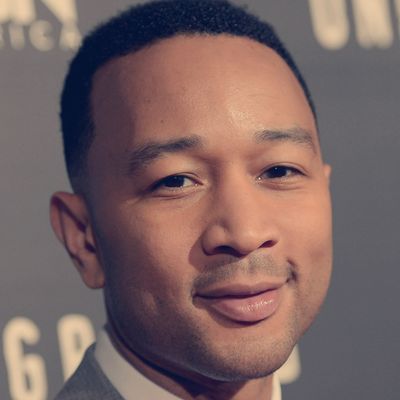 John Legend.
Photo: Getty Images
In four tweets, John Legend debunked rumors that he issued a casting call looking for "preferably out of shape" white men and women to play Trump supporters.
A post from Casting Networks in L.A. allegedly was looking for actors for an upcoming music video for the singer, according to a TMZ report from Sunday. Along with the "out of shape" actors to play Trump supporters, it was seeking black men and women to play Black Lives Matter protesters and young, blond white males with alt-right haircuts. The post quickly went viral.
On Sunday evening, Legend tweeted, "This didn't come from me or my team" and "both sides of the political spectrum have their share of Americans of all shapes and sizes!"
Legend and his wife, Chrissy Teigen, are outspoken critics of Trump. The president has not yet responded, but maybe he'll block Legend on Twitter as well.