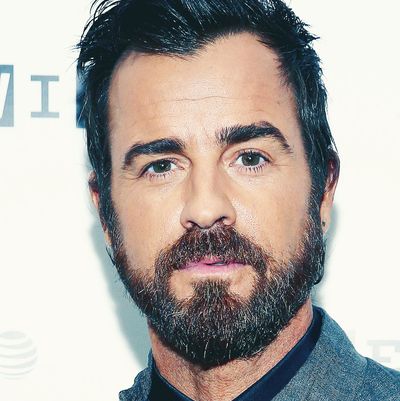 Justin Theroux.
Photo: Phillip Faraone/Getty Images for WIRED
We're so sorry to interrupt the period of prolonged mourning you entered into after the Emmys deprived the world of a chance to see Justin Theroux sans sweatpants, but we have some important news: The Leftovers star was recently spotted taking pictures of a baby.
"Page Six" reports Theroux stopped by a party at EN Japanese Brasserie in Tribeca on Thursday night, where he "sipped on a couple of cocktails," chatted with friends, and "took a bite out of his drink's fruit accouterment" (whatever that means!). Clad in all-black attire, the manscaping husband of Jennifer Aniston then proceeded to eat hor d'oeuvres and … hang out with an unidentified baby. Per "Page Six":
Later in the evening, a friend of Theroux's arrived at the party with his baby in tow and the Zoolander actor spent a while snapping pics of the baby with his iPhone.
Thankfuly, despite the non-naked-Theroux-related pain we've endured, we now have the mental image of the actor socializing with a baby to keep us warm at night.