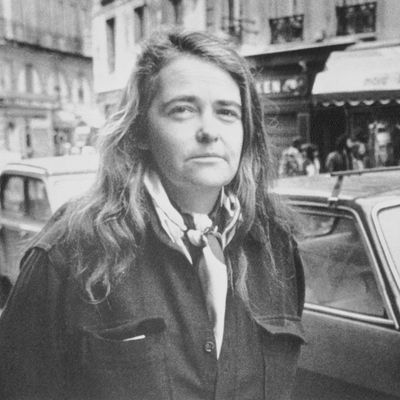 Kate Millett.
Photo: Getty Images
Kate Millett, who helped kick off the second-wave feminist movement with the release of her 1970 book Sexual Politics, died on Wednesday at 82 while in Paris with her partner, Sophie Keir. She had suffered a heart attack.
Millett's book, which was based off of her dissertation from a doctorate at Columbia, was published through Doubleday when Millett was working as a sculptor. The book emphasized that the relationship between sexes is political, saying this relationship — "patriarchy" — is such that "male shall dominate female, elder male shall dominate younger." Andrea Dworkin called Sexual Politics "the alpha and omega of the women's movement" in The New Statesman, adding that, "Everything that feminists have done is foreshadowed, predicted or encouraged by Sexual Politics." From the Guardian's obituary of Millett:
Her forthright style and strong opinions won her as many adversaries as friends, among them Norman Mailer, whom she eviscerated in Sexual Politics as one of three "counterrevolutionary sexual politicians," along with DH Lawrence and Henry Miller, for their representations of sex. Mailer lashed back in The Prisoner of Sex, published a year later — "not one of his best", quipped Millett.
Millett wrote nine other books over the course of her career; she also made several documentaries and exhibited her artwork. Millett's work in memoir often dealt with mental illness and her uncomfortable grappling with her time in the spotlight. She and Keir lived on a farm in LaGrange, New York, where they grew and sold Christmas trees, which helped to fund the women's artists colony that the pair held there.