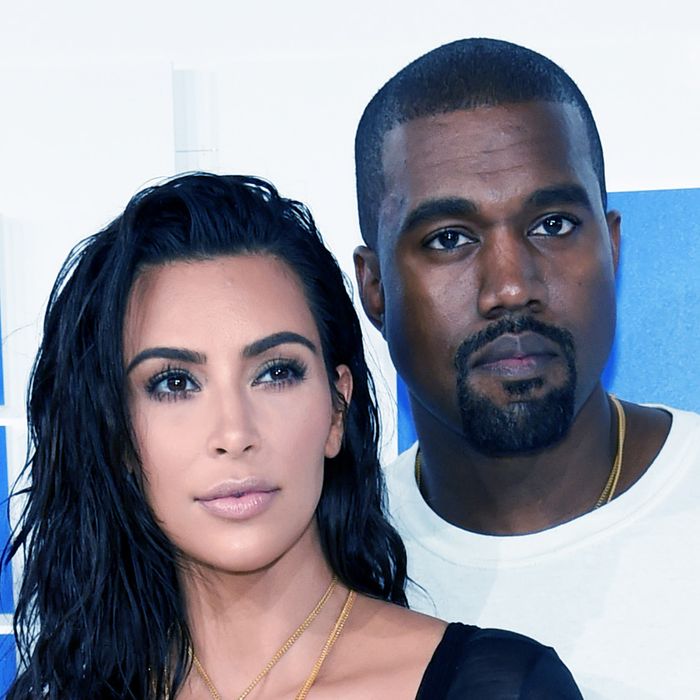 Kim Kardashian West and Kanye West.
Photo: Jamie McCarthy/Getty Images
There might be another lady joining the Kardashian clan. In July, it was announced that after struggling through two high-risk pregnancies with daughter North and son Saint, Kim Kardashian and Kanye West would be having their third child via surrogate. One lucky "San Diego mom in her late 20s" was given the high honor (and slightly underwhelming sum of $45,000) of carrying the newest member of the Kardashian-West clan in her womb, and according to TMZ, the family is expecting another baby girl.
The baby is due in January 2018, and if you, like me, have been racked with anxiety over how the notoriously exclusive North will respond to her new sister, rest assured: TMZ reached out to a "notable child psychologist" who said North and [Unnamed Baby Girl] West will probably form a closer bond than North and Saint, because they are both girls.
Poor Saint. Now there will be two girls to reject him from their tea parties.