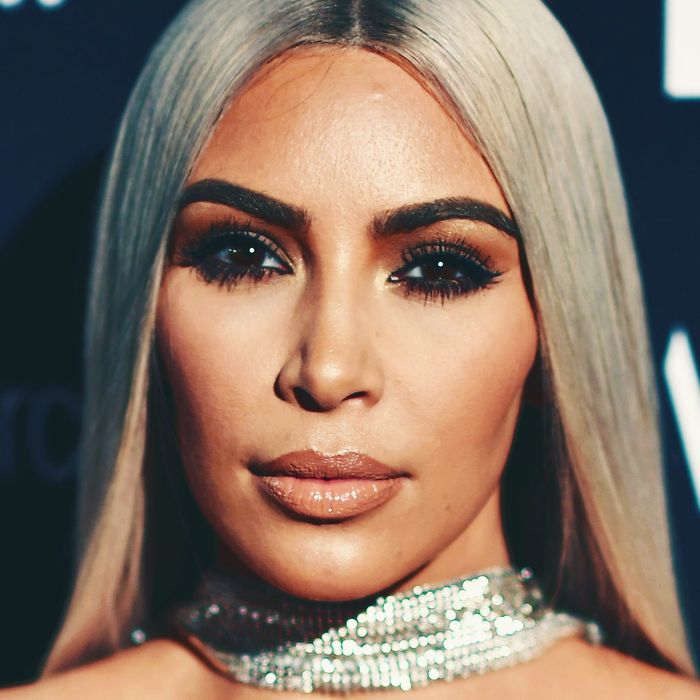 Kim Kardashian.
Photo: Dimitrios Kambouris/Getty Images for Harper's BAZAAR
Last October, Kim Kardashian was held up at gunpoint in Paris and left bound and gagged as robbers made off with more than $10 million in jewelry. Now, TMZ reports that Kardashian has received an apology letter from the man who allegedly orchestrated the burglary.
According to TMZ, Kardashian's attorneys in France received a handwritten letter from Aomar Ait Khedache, the suspected architect of the heist. The letter, which was translated by Kardashian's legal team, reportedly reads:
"After observing your emotion and realizing the psychological damages I inflicted … I decided to write to you, not to obtain from you some sort of indulgence. I want to come to you as a human being to tell you how much I regret my gesture, how much I have been moved and touched to see you in tears."
Kardashian has been vocal about the trauma of the robbery — tearfully reliving the ordeal in an episode of Keeping With the Kardashians and saying that she feared she'd be raped or killed when the men broke into her Paris apartment. The reality star has since made a point to stop being as open on social media, and is skipping this season's Paris Fashion Week, which is going on right now (and is why she was in Paris last year).
TMZ reports Khedache writes in the letter that he's seen clips of her talking about the crime on French TV. He goes on to say, "Know that I fully sympathize with the pain you are enduring, your children, your husband, and your close ones." The letter ends, "I hope that this letter will allow you to forget little by little the trauma that you suffered by my fault."
Kardashian's team reportedly sees the letter as a bid to appear remorseful before he goes to trial — particularly because Khedache sent it to the judge first.