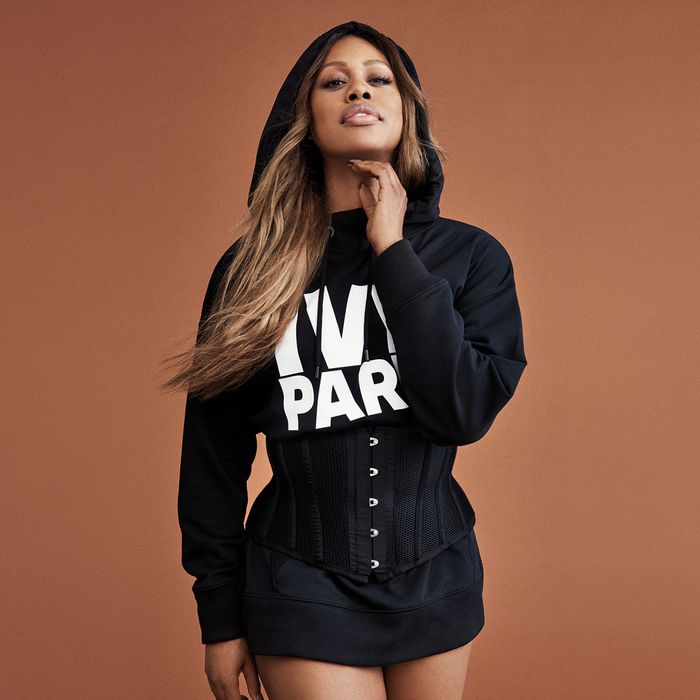 Laverne Cox for Ivy Park.
Photo: Courtesy of Ivy Park/Courtesy of Ivy Park
In August, Laverne Cox revealed that she was collaborating with Beyoncé on a mystery project. And now, the secret's finally out: She's starring in the fall Ivy Park campaign.
As Glamour reports, Cox joins dancer Karen McDonald, as well as models Grace Bol and Ralph Souffrant, as one of the faces of the Beyoncé–co-founded activewear line's fall 2017 campaign, "Strong Beyond Measure." Cox told Glamour that the opportunity came about when the Ivy Park team called her publicist — a moment she, as a huge Beyoncé fan, "couldn't believe."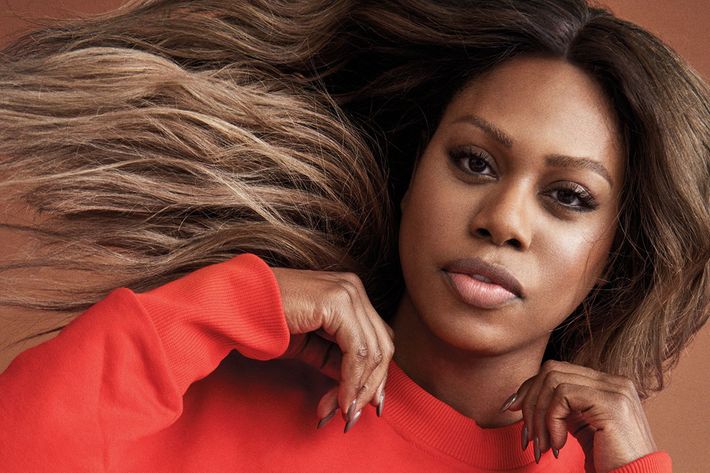 The actress explained that the singer's spring 2016 Ivy Park campaign, which featured a video of Beyoncé talking about her childhood park, actually brought her to tears. "When she said, 'Where's your park?' I was crying; I was like bawling, girl," Cox told Glamour, adding, "I was like, 'Where's the park in my head?' Where's that place that I'm going to go to, to inspire me to push harder, to find my strength beyond measure?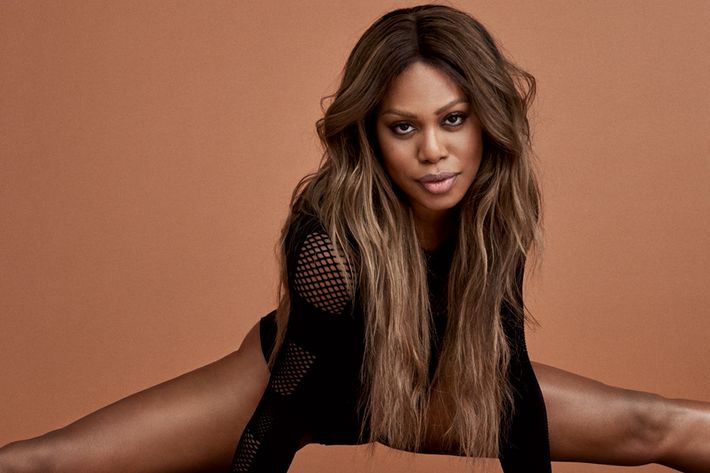 Cox shot the campaign during the summer — she took a one-day trip to Los Angeles while filming Orange Is the New Black in New York, according to People. "Beyoncé is someone who has pushed herself beyond what even she thought she could do," she said. "It's a sense of becoming a superwoman, and really pushing yourself beyond all measure."
Beyoncé told People in a statement (provided by the brand) that the new campaign, which drops Wednesday, celebrates "everyone's uniqueness." She continued, "True beauty and power are born out of strength of character and defined from the inside out. There is no one standard of beauty."