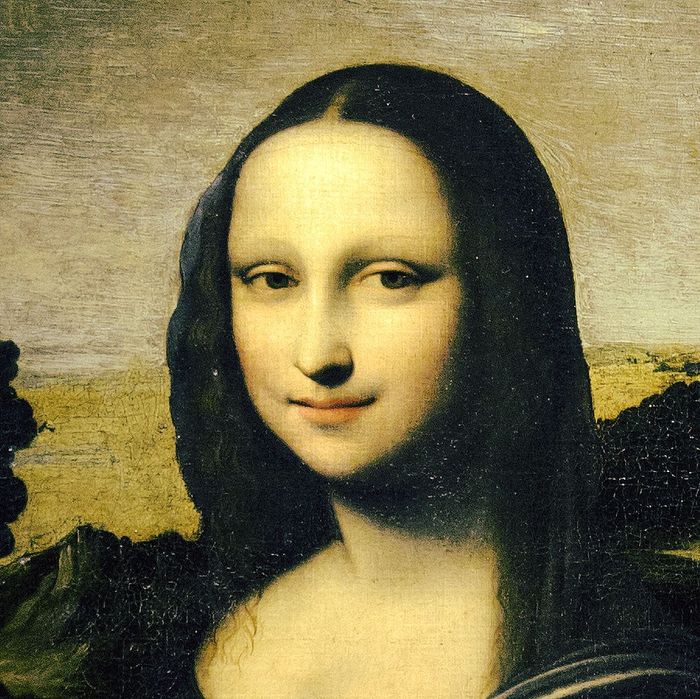 Isleworth Mona Lisa.
Photo: FABRICE COFFRINI / Staff/2012 AFP
A large drawing at the Conde Museum in France may be a nude version of the Mona Lisa drawn by Leonardo da Vinci himself. The charcoal drawing, known as Monna Vanna, has been undergoing tests at the Louvre in Paris for a month.
"The drawing has a quality in the way the face and hands are rendered that is truly remarkable. It is not a pale copy," curator Mathieu Deldicque told AFP. The curators have determined it's at least in part done by da Vinci as prep for the actual Mona Lisa.
Naturally, the Louvre is very cautious to definitively say that it was done by da Vinci. A conservation expert for the museum, Bruno Mottin, confirmed that it was created during the artist's lifetime, but there are clues that suggest it was not entirely done by the Italian master.
"The hatching on the top of the drawing near the head was done by a right-handed person. Leonardo drew with his left hand." Mottin said. "It is a very difficult drawing to work on because it is particularly fragile."
They hope to authenticate the drawing within two years, for the 500th anniversary of da Vinci's death. According to The Guardian, about 20 other paintings and drawings of nude Mona Lisas exist, but are difficult to date.