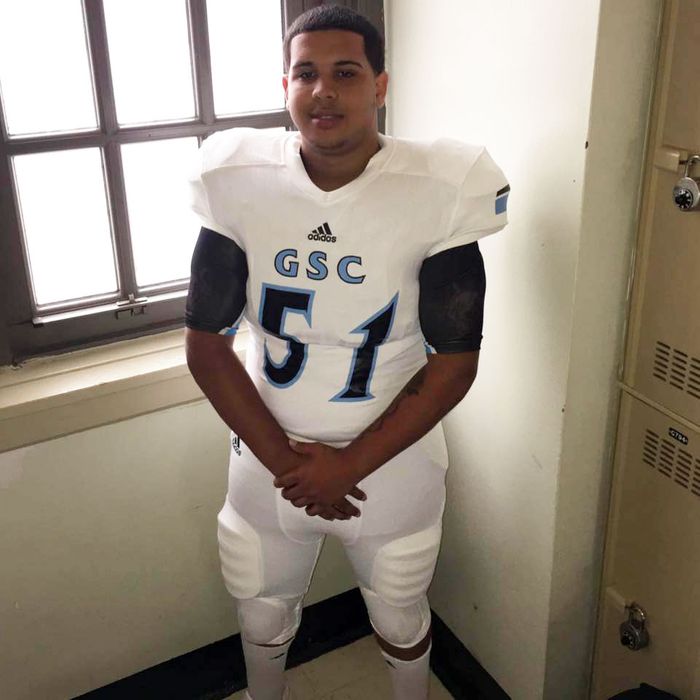 Luis Moux.
Photo: Courtesy of Facebook/luis.moux.9
On August 14, police say 18-year-old Luis Moux was in his bedroom when his mother's ex-boyfriend Stanley Washington arrived at their Bronx apartment. When Moux left his room, he allegedly found Washington beating his mother, Lorena Sesma. Moux then pulled Washington off her and allegedly placed him in what proved to be a fatal chokehold.
Moux was arrested the following day and charged with manslaughter, despite friends, family, and school officials coming out to show their support for a boy they insisted was just protecting his mother.
At the time, Moux's aunt Angela Carrasquillo spoke to the New York Daily News about Washington's history of domestic violence. "That man used to beat her constantly. She always had bruises on her face," she said. "He even assaulted my mother before. He punched my mother in the back of the head."
A grand jury agreed with the defense's argument: on Monday, Pix11 reports, court officials announced Moux will not be indicted in Washington's death.
"He was a victim," his lawyer, Walter Fields, told DNAinfo. "He's a good young man who did what any other young man would've did. I think he saved his mother's life."