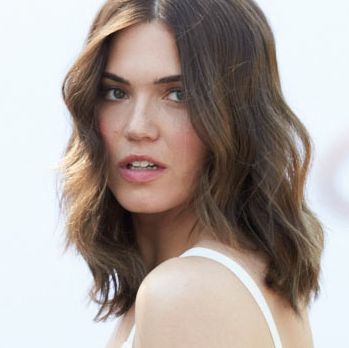 Photo: Courtesy of Garnier
Did you know that Mandy Moore used to be a beauty editor? For a period of time, Moore was sort of just like us and was a contributing beauty editor for Byrdie.com. Her first bit beauty role (or second), speaks to her previous experience as both a former blonde, bronde, and redhead as the actress is Garnier's newest brand ambassador.
In a press release, Moore speaks thoughtfully about the power of hair color changes: "I love to change my hair because, in a world where so much is out of my control, it makes me feel like I'm doing something to shake things up. It's about figuring out how to make my outsides reflect my insides, and that takes a little soul searching. I'm thrilled, even a little nervous, to go down that exciting if imperfect, path." Moore will appear in cheery, hair-flipping TV commercials for the brand soon, which will be a nice change from all those emotionally wrought scenes for Rebecca.