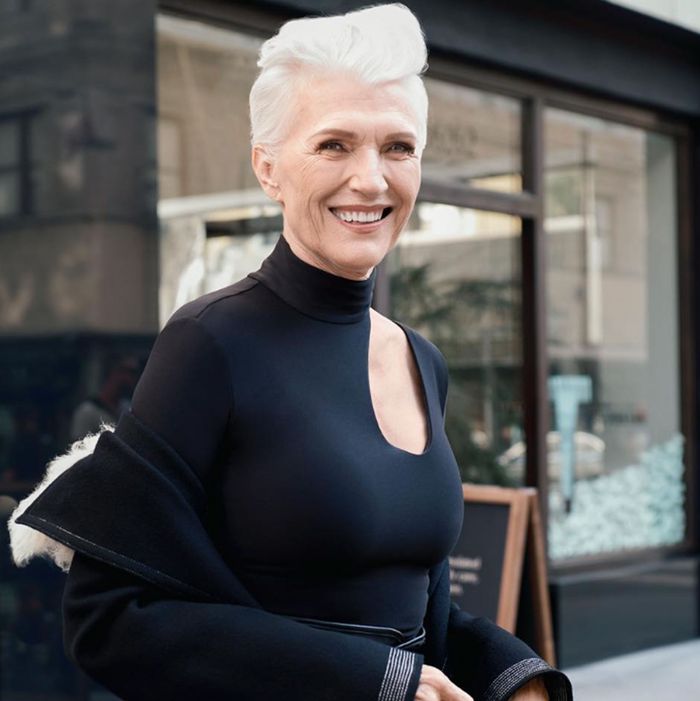 Maye Musk.
Photo: Courtesy of Instagram/covergirl
CoverGirl's newest face is an actual grandmother. With ten grandchildren and three kids (Tosca, Kimbal, and you may have heard of Elon), Maye Musk is their new spokesmodel.
Previously, Musk may had been better known as Elon's mother, but she's also been a model for over five decades (including the plus-size division), has been in a Beyoncé music video, and been on the cover of New York.
Signed with IMG, she joins CoverGirl's latest slew of new, diverse spokesmodels including Issa Rae and Ayesha Curry. Musk is also among other older beauty spokesmodels including Susan Sarandon, Jane Fonda, and Helen Mirren for L'Oréal Paris, Charlotte Rampling and Tilda Swinton previously for NARS Cosmetics, Isabella Rossellini for Lancôme, and Jessica Lange for Marc Jacobs Beauty.
On her Instagram page, Musk posted about the news writing, "Beauty truly is for women of all ages."