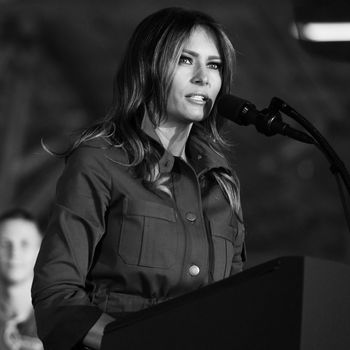 Melania Trump is the new poster girl for English classes.
Photo: Mandel Ngan/AFP/Getty Images
A private language school in Croatia is hoping an image of Melania Trump will inspire people to take its English classes. The Američki Institut put up five billboards Friday in Zagreb, the nation's capital, that show a giant picture of the First Lady standing in front of an American flag and behind a microphone. They read, "Just imagine how far you can go with a little bit of English."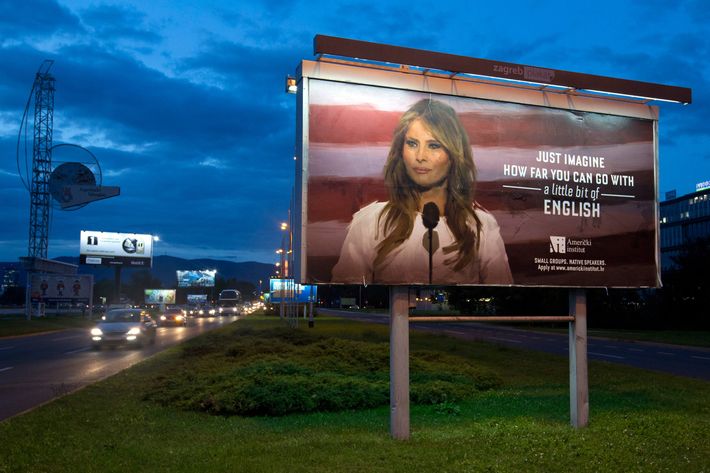 According to Ivis Buric, the institute's communications director, the billboards are "[by] no means … some kind of political message" — Melania just happens to be "the most recognized emigrant to the U.S. from this region" (Croatia borders her home country of Slovenia), she explained to CNBC.
She added that "there are different opinions about Melania Trump, but the fact is that she is the First Lady. She had to do a lot, including … addressing huge crowds in a foreign language."
Incidentally, the image on the billboard appears to be from Melania's keynote speech at the Republican National Convention, where she was accused of plagiarizing Michelle Obama.